Few, other than the locals, ever venture beyond the restaurant lined square beside the main road that winds through Kambos. Perhaps it is the damning words of Paddy Leigh Fermor in "The Mani" dismissing this as an ugly and boring place that spurs them on, rushing to the tourist infest hell hole that is Stoupa or Islington-on-Sea, aka Kardamili. They miss out for doing so.
The street below leads from the back of the square  in the direction away from the end of the village which might take to, eventually, to the Greek Hovel. The street is narrow and other even narrower streets lead from it. That does not stop the locals from driving their cars along here with just an inch or two of room on either side. I concede that Kambos is not the sort of place you';d find on the lid of a chocolate box. There are some truly hideous modern constructions some of which are finished. 
But there are also many far older and really rather pretty buildings most of which are lived in but some are abandoned ( like the one on our right that we have just passed in these photos) and some, including an old Tower House, that are now ruins.
Greece's crazy inheritance laws, which can see a house owned by 20 grandchildren in three continents so making any sale almost impossible as at least one will have romantic memories of returning to a place offering childhood memories of granny's cooking and of lazing on hot days eating ice cream, mean the ruins and empty houses will probably stay that way.  Some may even have been left to the Church by someone thinking this will ease their way to heaven. The Church pays no property taxes so simply allows its vast estates across Greece to rot and collapse.
It could, of course, start to sell such properties to foreigners to breathe back life into them while also raising large sums to tackle some of the poverty here. And as foreigners renovated such homes they would create real jobs. But that would suggest that the Church gave a damn about the suffering if its flock. Can the Church really say that having the odd falling down house turned into a holiday home would be a disaster for poor Greece? 
So back to Kambos – don't believer everything Paddy wrote. Within the back streets there are buildings of real beauty. The snaps below were not posed. Sometimes we drop the Mrs off at lovely Eleni's Kourounis taverna to "do her very important work" as Joshua puts it. And then the rest of the family head off for a walk to give her the time and space to look at cats on the internet which is how public sector workers spend their working days. Sometimes, as captured below by the Mrs, this is a post meal walk, with Joshua on his new bike, to try and get Jayarani off to sleep.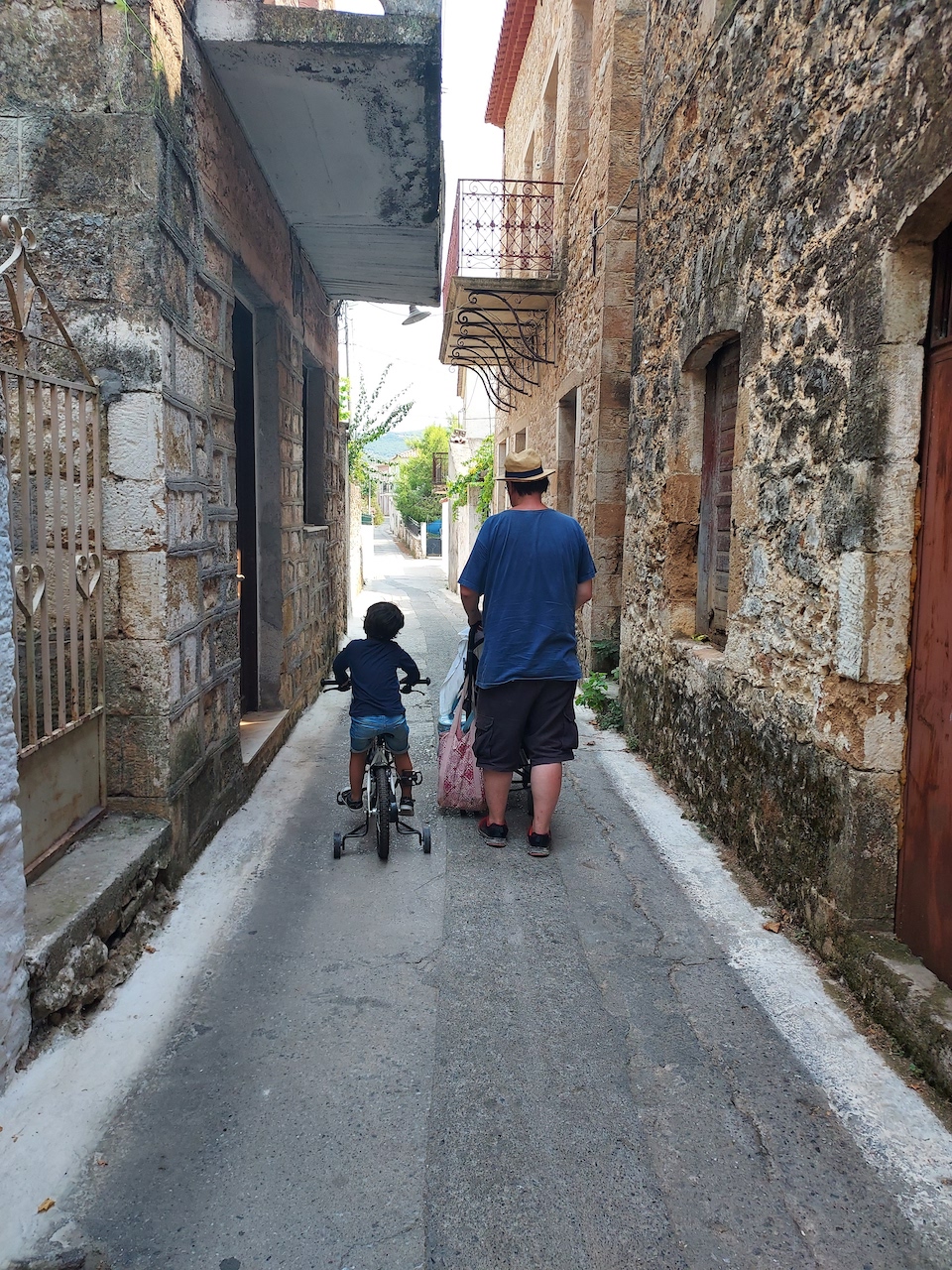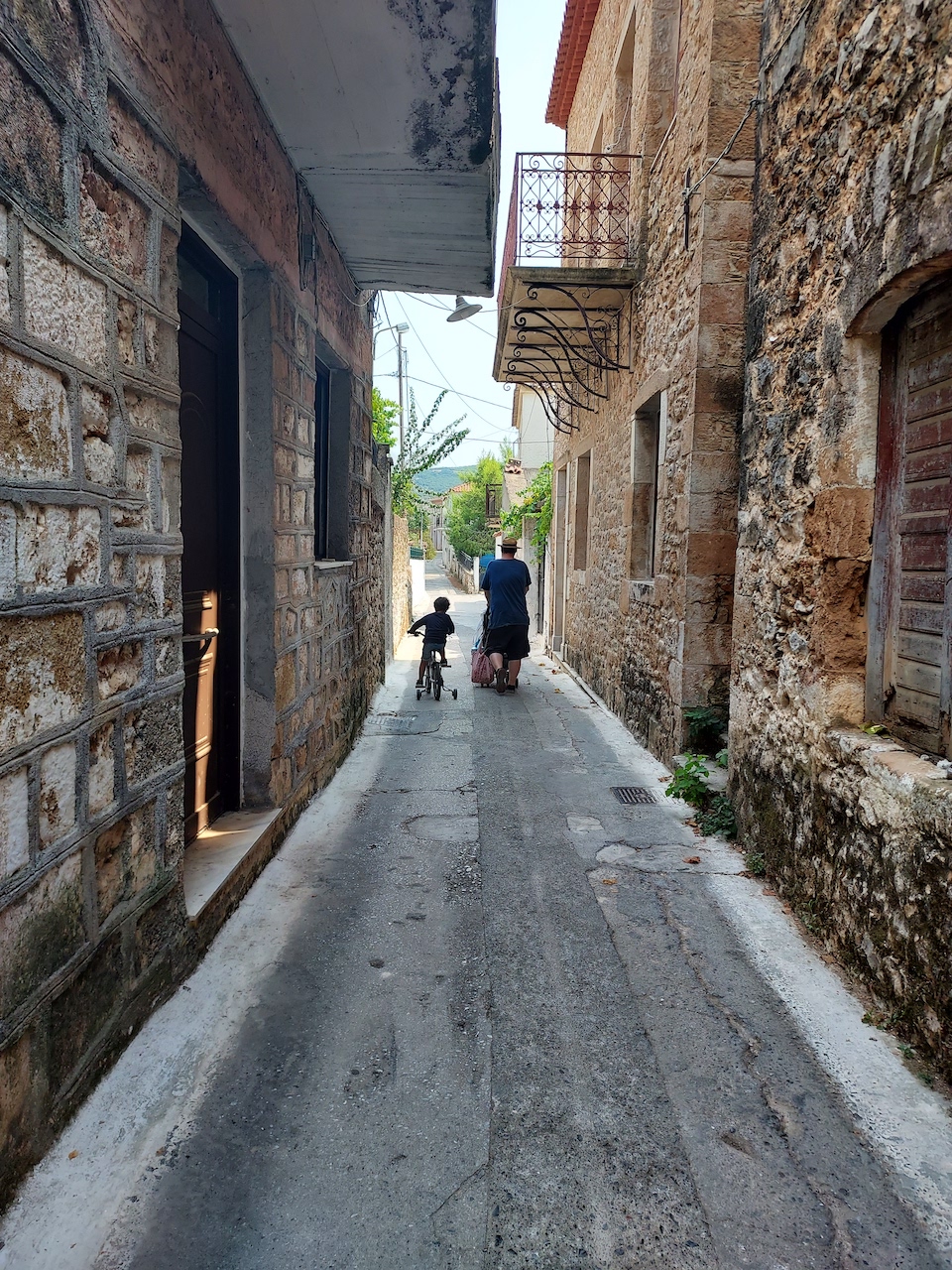 If you enjoyed reading this article from Tom Winnifrith, why not help us cover our running costs with a donation?