Next time you get some bleating Guardian-reading apologist for the Republican cause, such as Owen Jones or more or less anyone in the BBC Newsroom, yakking on about the evil of loyalist bonfires during the Marching season, ask him to consider this photo below. It is of a bonfire erected in the Bogside area of Londonderry over the weekend.
Perhaps now you may understand why so many good folk in Ulster will not allow their Republican brethren to push them into a United Ireland? Maybe Jones and the BBC are okay with burning Ulster or Israeli flags. I am not so keen on Jew-hatred myself.
But what about the reference to "Ronan Kerr first your (sic) next". Kerr was a member of the Police Service of Northern Ireland (PSNI) blown up by a car bomb in 2011, i.e well after the Good Friday agreement. The message to other members of the PSNI is clear. Keep doing your job and you will be killed. Sadly Kerr's killers have never been apprehended as the Republican community has failed to inform on its own.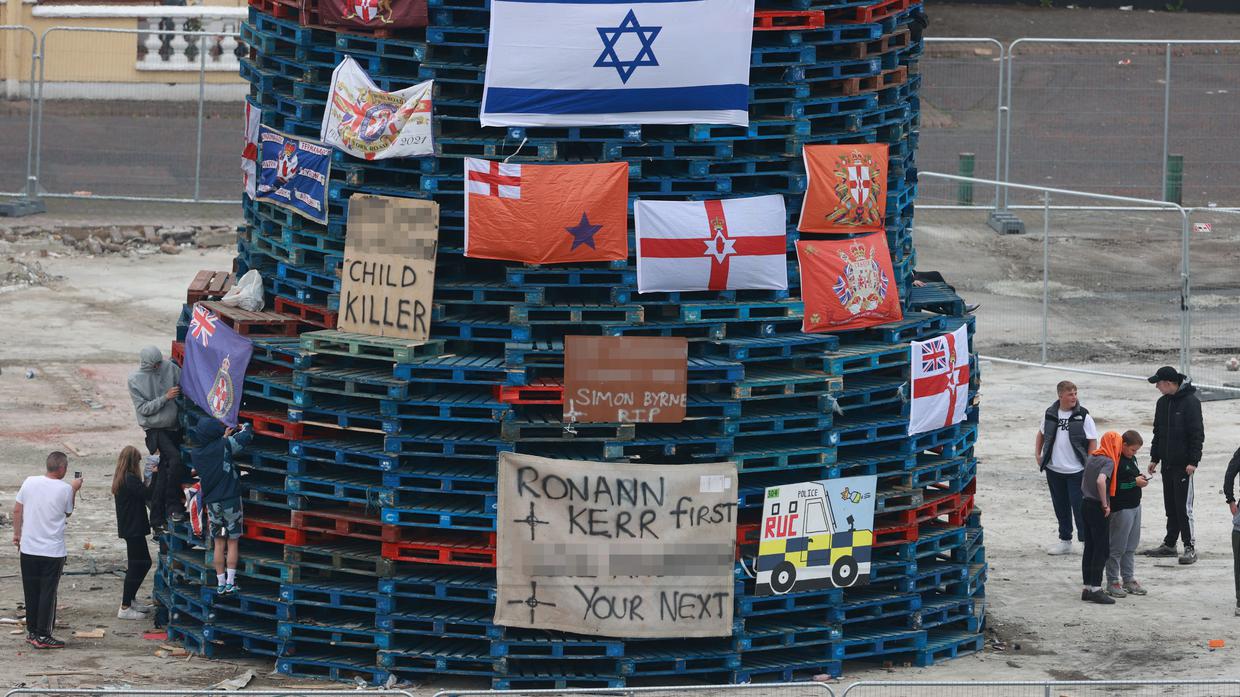 If you enjoyed reading this article from Tom Winnifrith, why not help us cover our running costs with a donation?