It seems it is not just my Irish neighbour B, with his somewhat eccentric conspiracy theories, who is convinced that the food shelves of Britain will be empty by Christmas. The looming panic is across all the newspapers today. Maybe B was ahead of the curve after all? If it is all true, here at the Welsh Hovel we will miss the Christmas Duck if this is the case although, I suppose, I could always try and snare one off the river. Maybe this might be the excuse need to persuade the Mrs to allow me to get a gun. Not only could I shoot a duck for Christmas but I could shoot at anyone trying to steal my food in storage or my winter vegetables in the ground which are flourishing.
Assuming there are no vegetable thieves we can enjoy a vegetarian Yuletide while everybody else starves. Perhaps I could do as they do in Eastern Europe or in Little House on the Prairie and catch some fish in the Dee for the winter feasts? Without that, beans will be at the heart of our meals. I still have stacks to pick and we enjoy beans with almost every meal but I am also storing them away. Most are frozen, either blanched or unblanched. 
But last week i also tried storing a few jars the Italian way. The beans were topped and tailed and cut into one to one and a half inch segments before being cooked till a bit softer than al dente, say for eight minutes.  They were dried then rolled in salt and mixed herbs before being tipped into a jar already containing a clove of home grown garlic and a home grown chilli.
The beans were then covered with oil. Not, as you might imagine, home grown Greek Hovel olive oil as it has a strong kick and beans in such oil might survive only three months. But in cheap sunflower oil, bought in, beans will last six months when stored in the ever more full larder.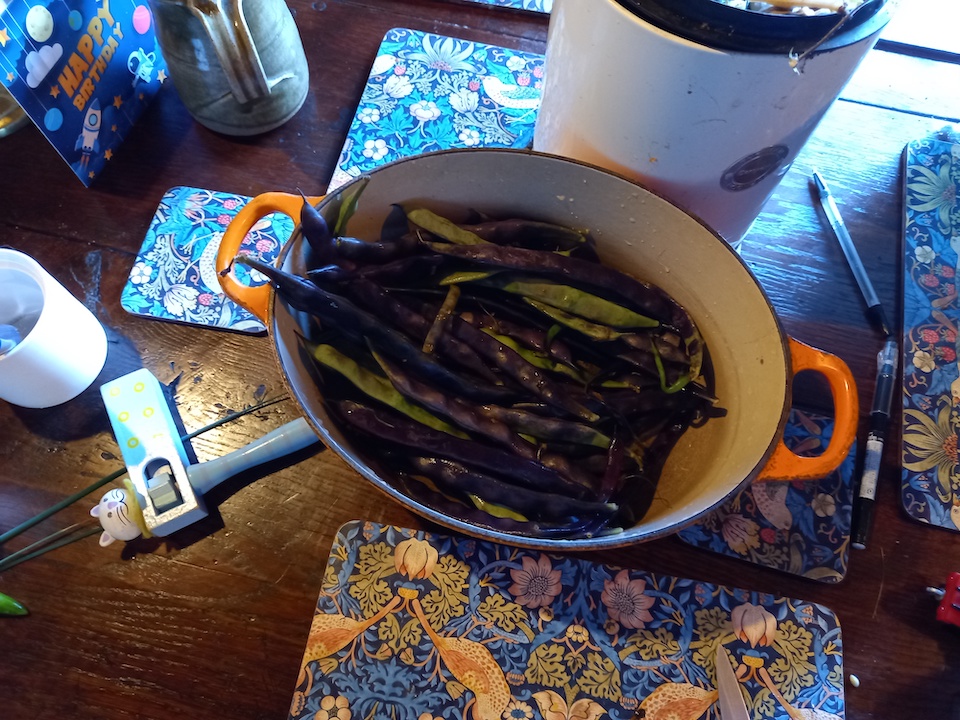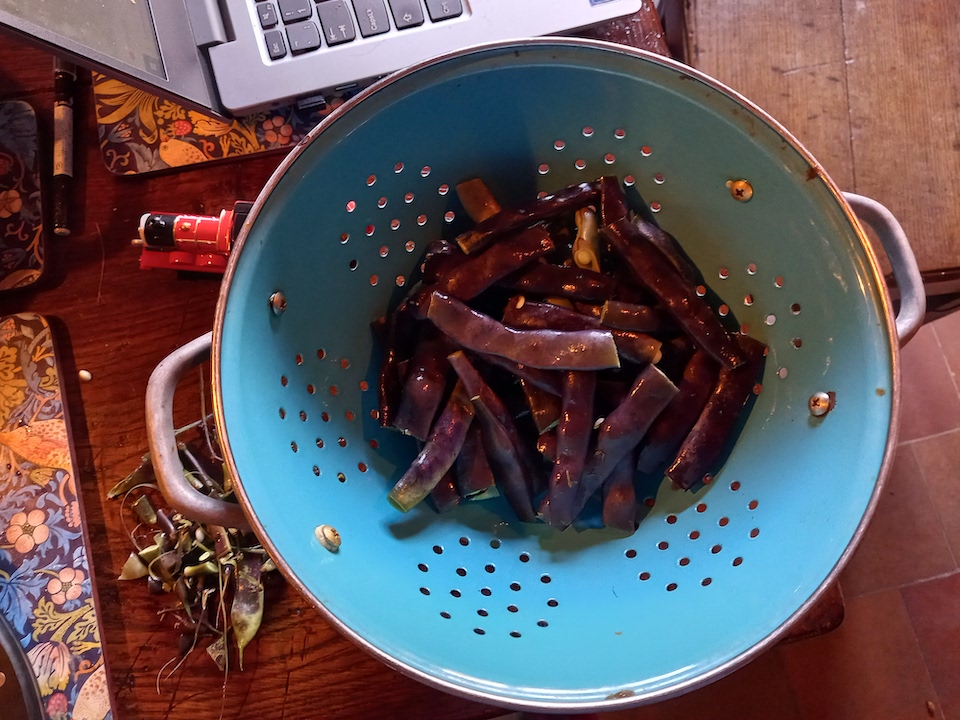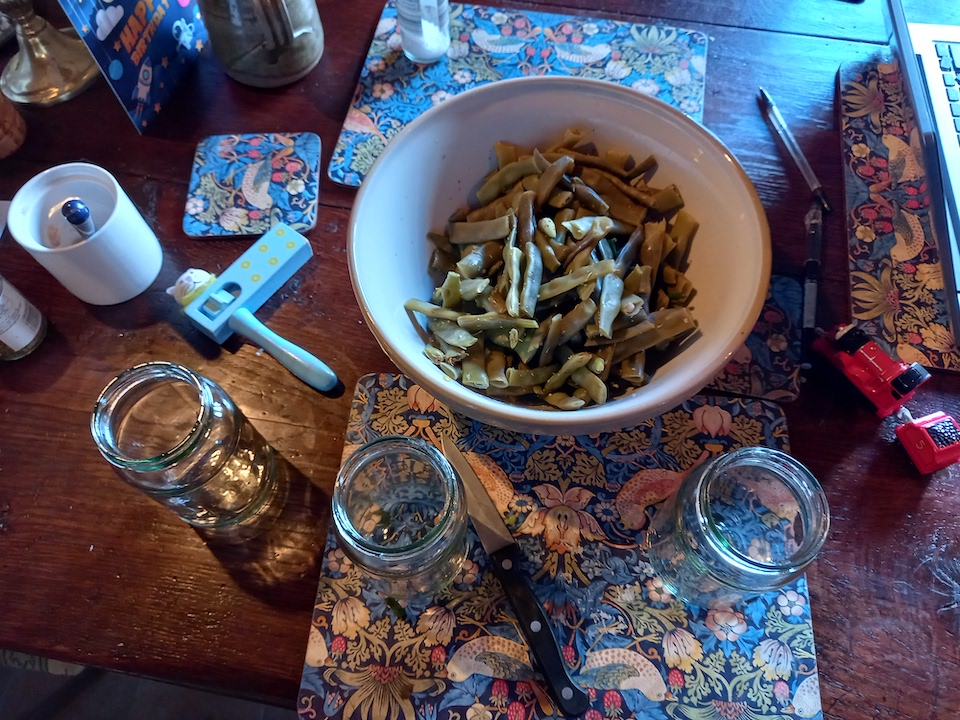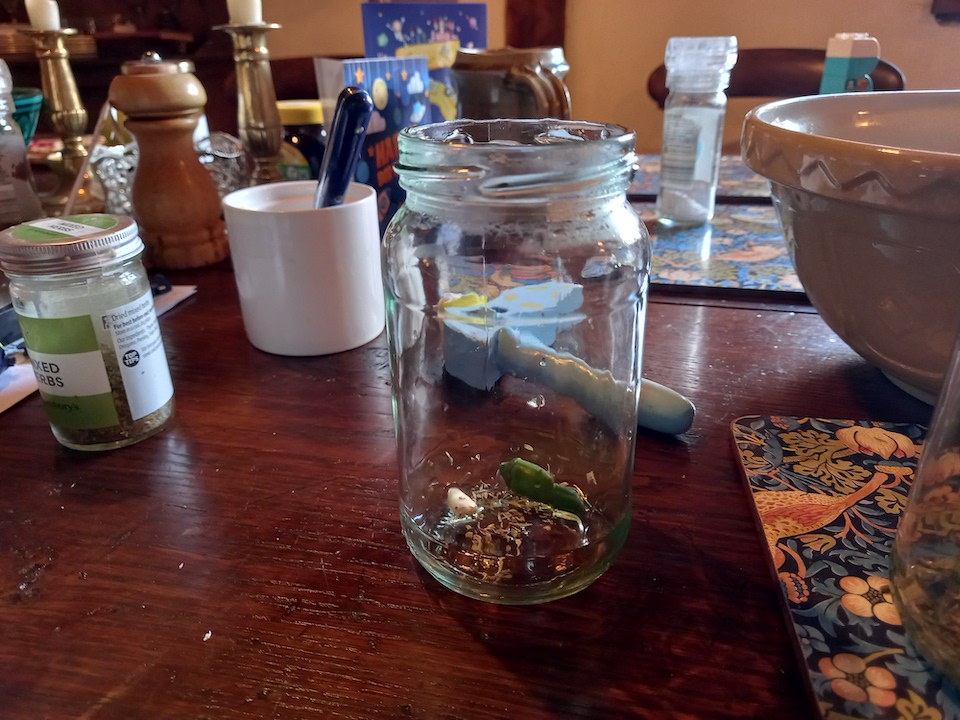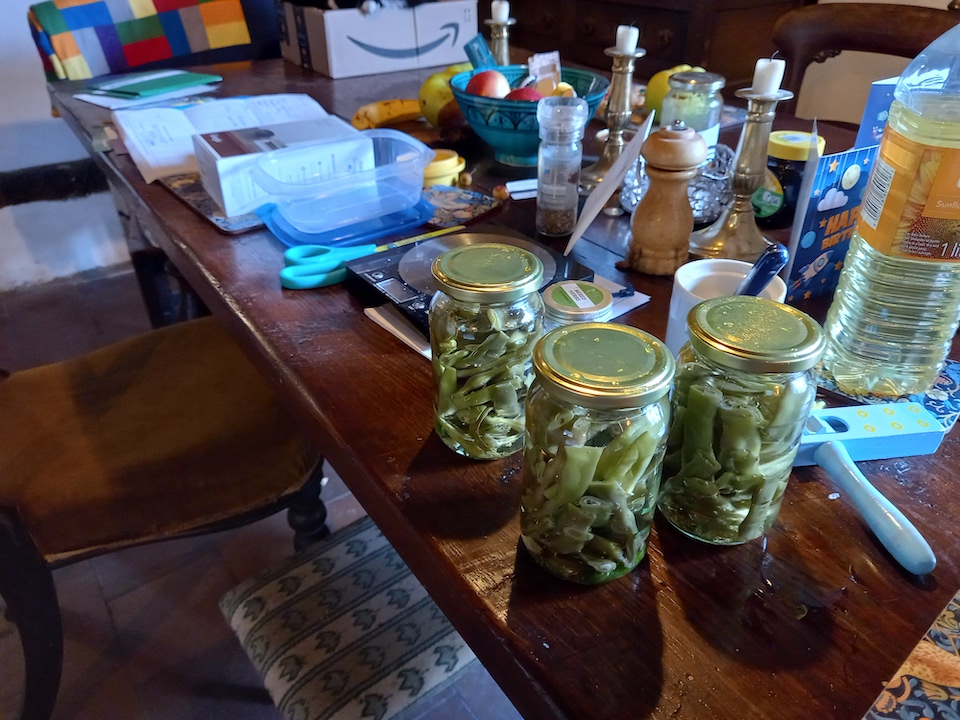 If you enjoyed reading this article from Tom Winnifrith, why not help us cover our running costs with a donation?