On my last full day in Greece I got up early to wash the sheets, pack and do a final tidy. Men really are not meant to change duvet covers are they? I really struggled on that one. But at just after nine I headed down to Kambos for a quick coffee with Guardian reading loons L&G and to return a drill. On the way back up to the hovel, as I was driving up snake hill, I saw something moving. As I drove a bit closer it picked up speed.
Yes it was a tortoise which shield away from me and wedged itself in the iron fence. Keen to assist this lovely creature which was almost certainly older than me, maybe old enough to have been there when the Colonels were in power or during the Civil War, I picked it up and walked about fifteen yards up snake hill to where there is a gap in the fence. I placed it on the other side where it could amble off into the grass.
I reckon that those fifteen yards were the fastest that Torty will ever travel unless, of course, one of the Eagles spots it and picks it up for breakfast. For two reasons, I hope that the Eagles stick to snakes.
It was a good meeting in my final day at the hovel where I had one last swim, sat on the balcony in a light breeze as my trunks dried out and, just before noon, started the drive back to Wales.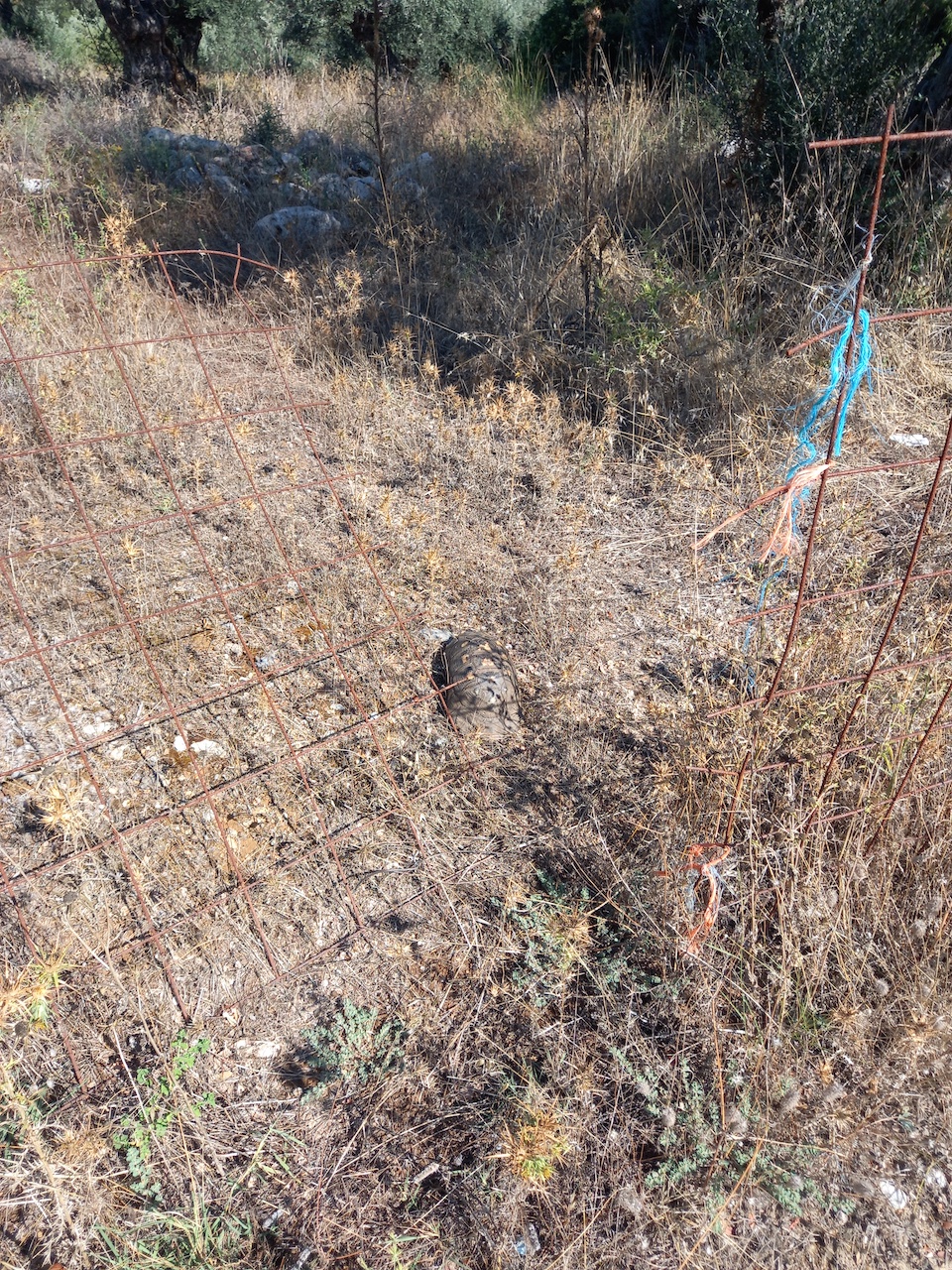 If you enjoyed reading this article from Tom Winnifrith, why not help us cover our running costs with a donation?