I shall recount more about the strange life of my friend P pictured below as I recall more about the changing life in the Square in the local village of Kambos. Suffice to say, he owed me a day's work and so was dropped off by his girlfriend this morning with his strimmer. After my heroic battles with the snake last night, I was more than glad as he cleared all the weeds and grass around the pool, around my water tank and for yards around the house on all sides.
Snakes tend to retreat into the long grass.

At the side of the pool is a cactus with prickly pears. These pears have fine shards like glass which, if you pick them up or even brush against them, will leave you in agony for days. For that reason I don't touch them. I have suffered before. But folks like P know how to deal with them and sdo as a bonus not only were the grass and weeds cleared but we were presented with a bowl of ready to eat pears which are, possibly, my favourite fruit. Just what a snake killer needs.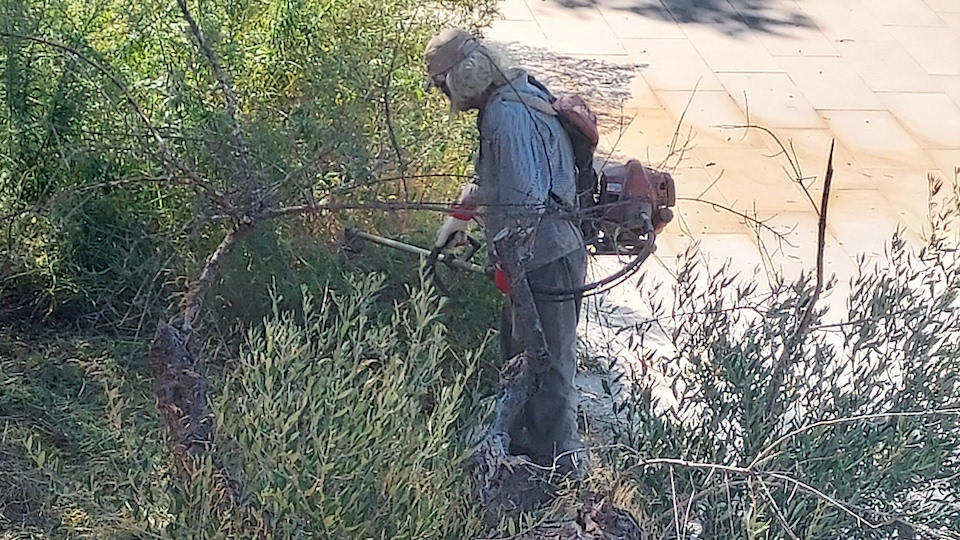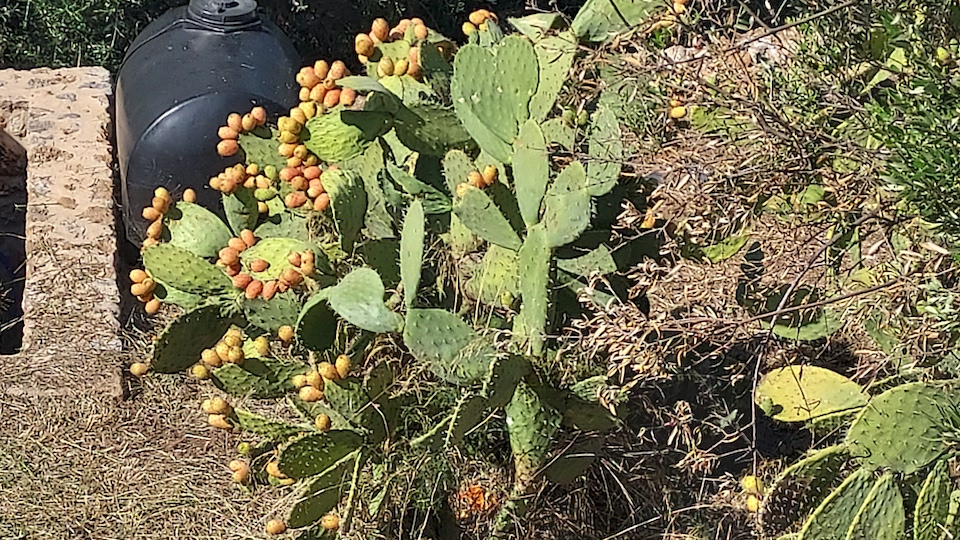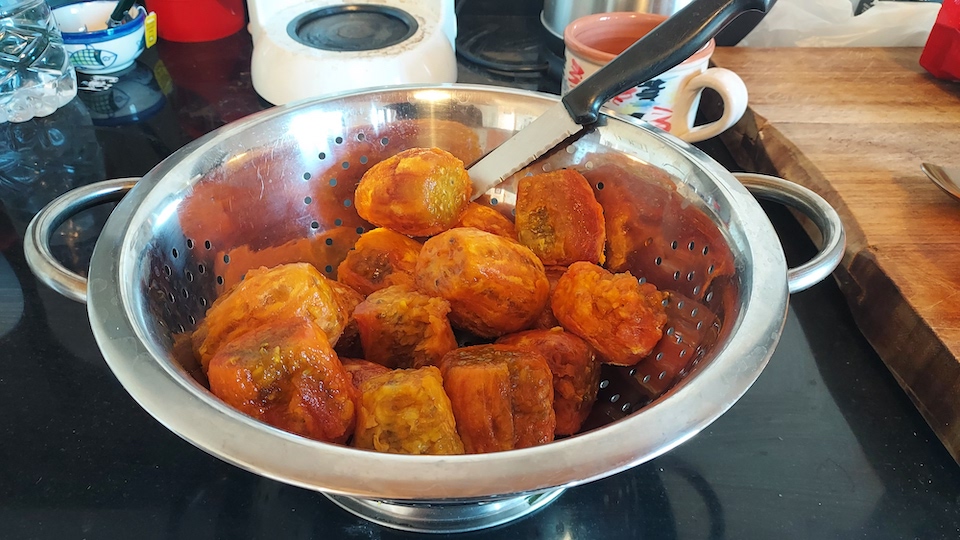 If you enjoyed reading this article from Tom Winnifrith, why not help us cover our running costs with a donation?