It's another hard night cooking at the Welsh hovel as you can see below. First up is a creamed pumpkin and bacon soup with the insides of the carved Halloween pumpkin. Throw in a sprinkling of cumin seeds and it was delicious. Now that the kids are in bed it is time for marrow and ginger jam as I try to cope with the marrow glut. What you see below is the flesh of one very large and one small marrow together weighing 3.8 kg.  That has been cubed and, as I write to you now, is being cooked on a low heat with some of the juice of eight lemons. 

When the marrow turns soft and almost tranlucent I will start adding in the rest of the lemon juice, the lemon zest and 170g of ginger root plus, a bit later 3.6 kg of jamming sugar, sugar with pectin.  In theory I shall end up with about five litres more jam which should be ready to eat by Christmas. It tastes a bit like marmalde and if you are on my Christmas present list, you know what to expect. 
A tray of pumpkin and marrow seeds are now drying on kitchen paper by the windowsill. I hope that they will be the basis of next year's harvest.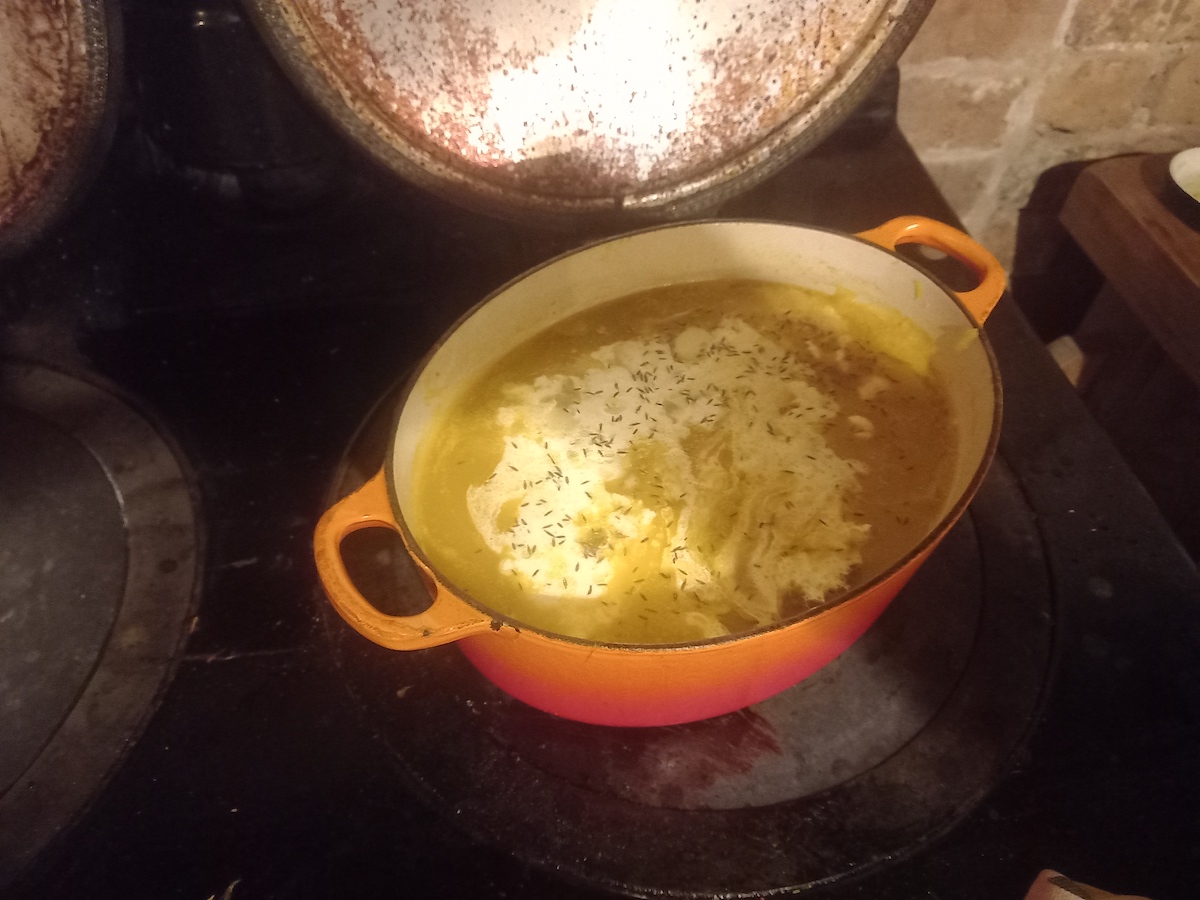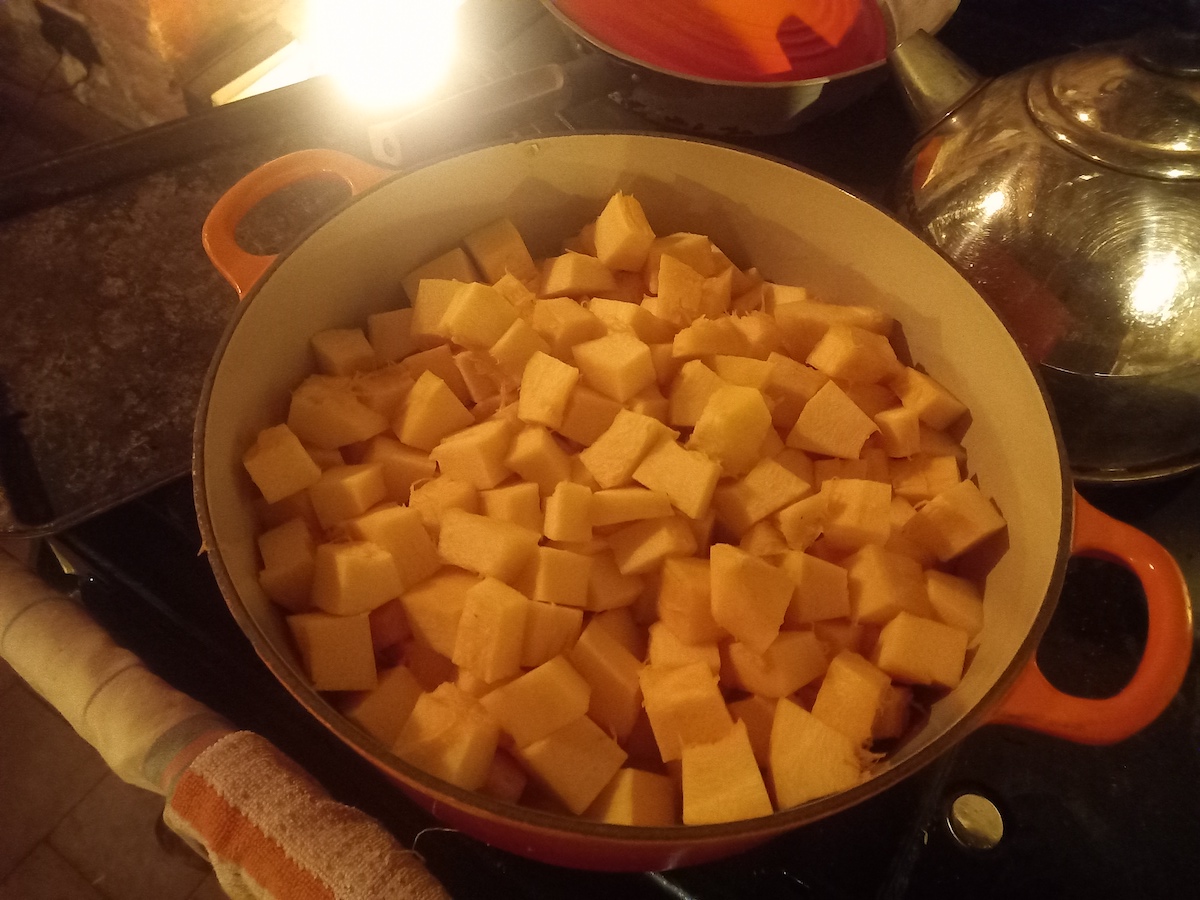 If you enjoyed reading this article from Tom Winnifrith, why not help us cover our running costs with a donation?