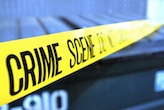 To celebrate the news that Lib Dem MP and windfarm and all round global warming nutter Chris Huhne is now officially a liar and a criminal we offer you the chance to treasure this moment with a new line of T-Shirts, mugs and hoodies available for immediate delivery in a range of colours.

All are available exclusively from our online store allowing you to celebrate the demise of this EU loving, global warming freak and liar and criminal.
You can place your orders for all these items here.