As I mentioned at some stage last week my step mother is keen that fruit from the garden in Shipston does not go to waste. And so I returned home for an all too brief weekend in Bristol with a punnet of gooseberries that I had picked. Oakley's friend Tara was buried beneath the rhubarb earlier this year and, I apologise if you regard this as tasteless but it had come up amazingly.
Hence below are the gooseberries having been par boiled, followed by the rhubarb with plenty of demerara sugar then photo three is the dish with crumble. Photo four is the finished product and photo five a serving with lashings of cream. Photo six a roast chicken stuffed with lemon and parsley with side helpings of roast potato, sweet potato and chorizo. There was also some garlic buttered spinach but that I forgot to photo. The Mrs conceded that I have my purposes. Not a bad effort all round.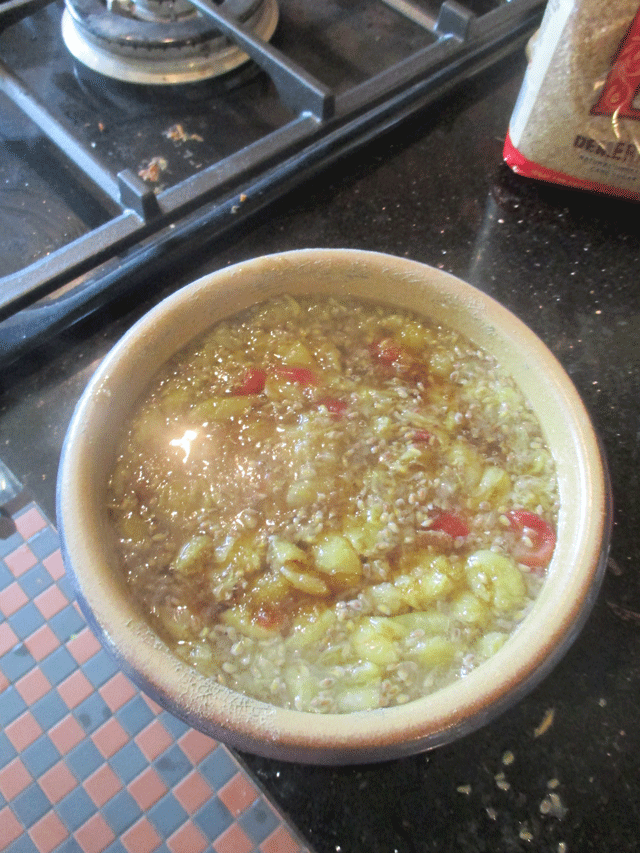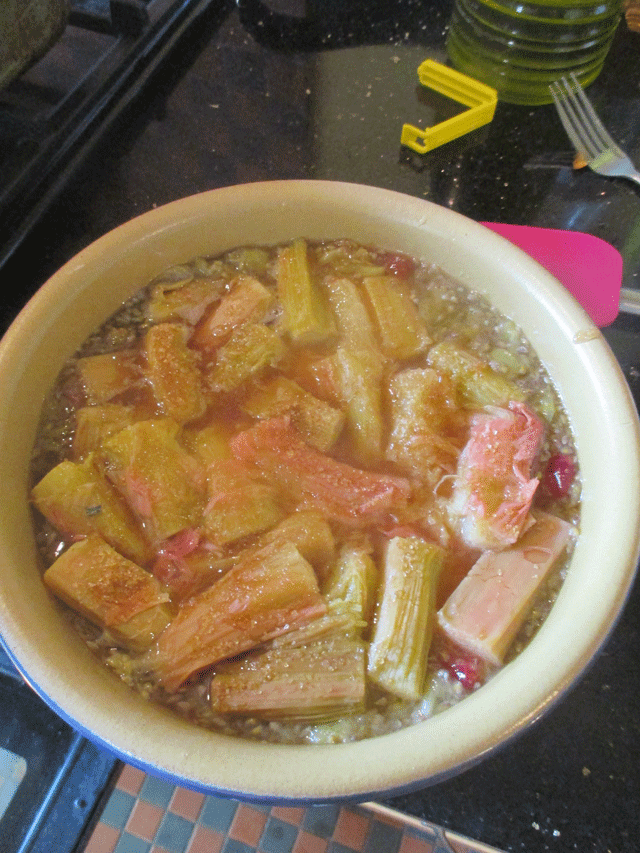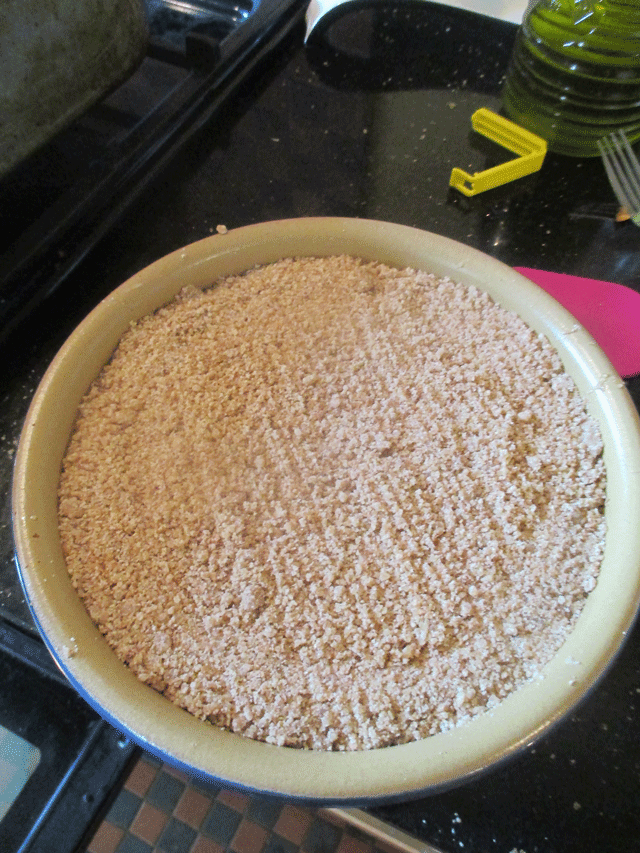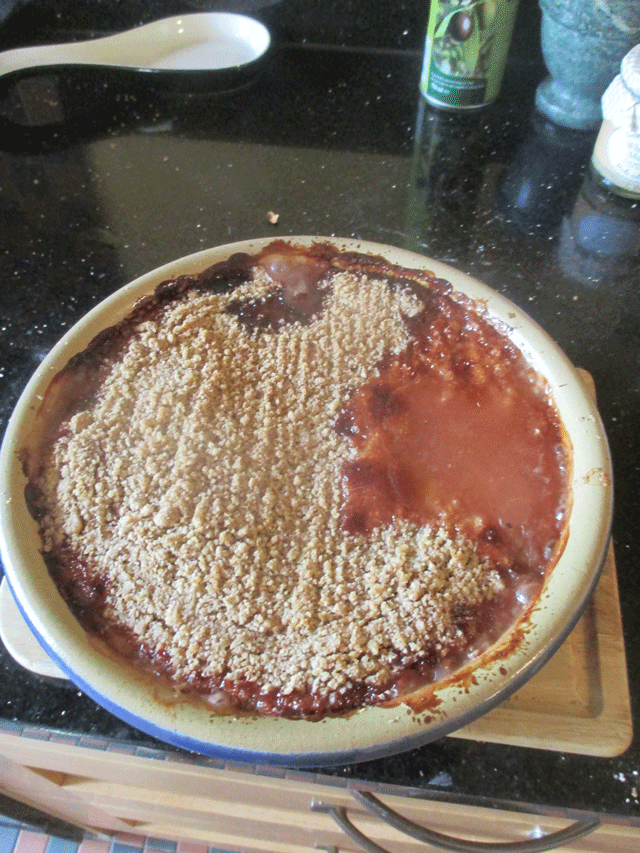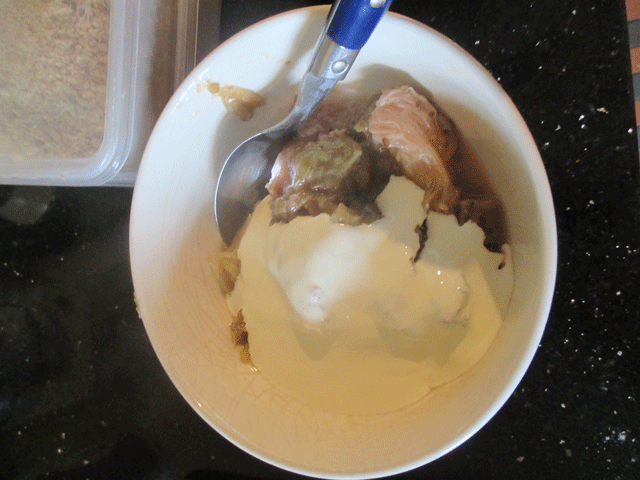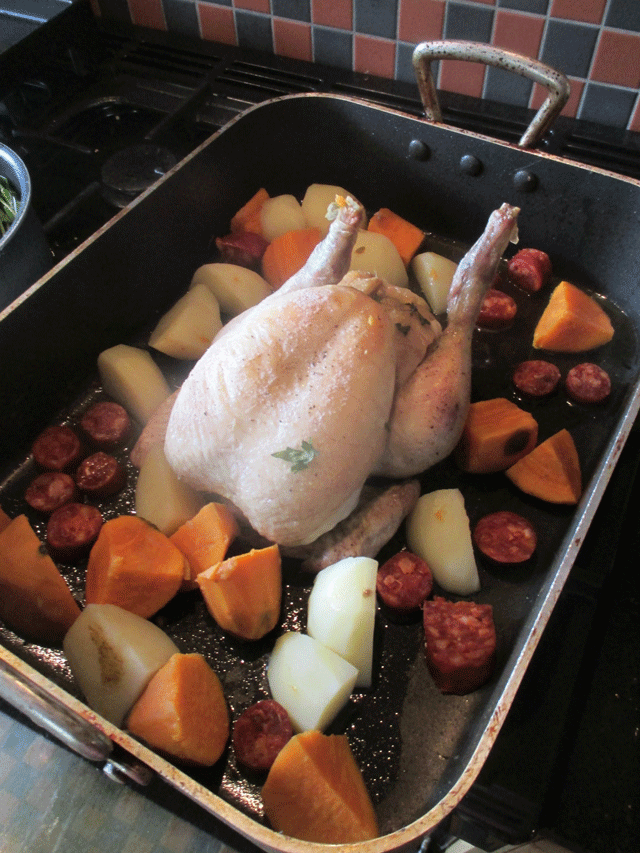 If you enjoyed reading this article from Tom Winnifrith, why not help us cover our running costs with a donation?