I sit here now in Shipston with my father, trying to persuade him to come to Greece for the olive harvest in December. It is not that he would be much good in terms of picking olives. I suppose he might lean against a tree up at the Greek Hovel and bash the branches with his walking stick. But I think his role should be more concerned with drinking ouzo with the older men of Kambos so that my liver is preserved and I can play a full part in the harvest working with George the Albanian and his family.
The Greek Hovel seems a long way away. As does the house of all round superhero Paddy Leigh Fermor which I visited with my wife and my father and step mother. on June 8 It was only five weeks ago but things moved fast for my step mother on her return. She enjoyed this last Greek trip as you can see.
There are a couple of internal photos in an earlier article HERE. Below are photos of the dining area, the courtyard, the steps down to the sea and the sea itself and of myself, my father and step mother sitting inside the main entrance.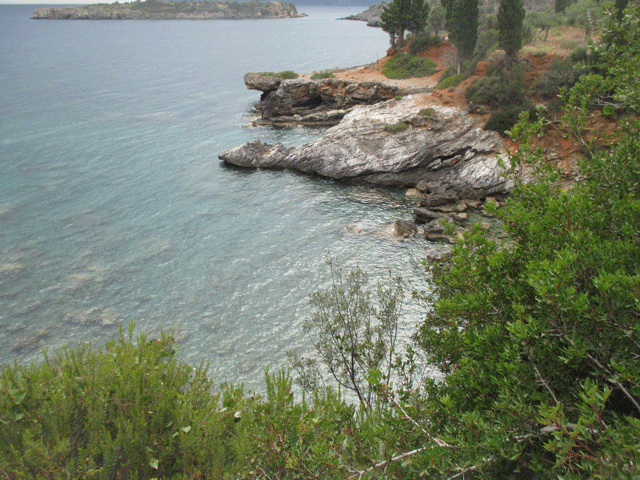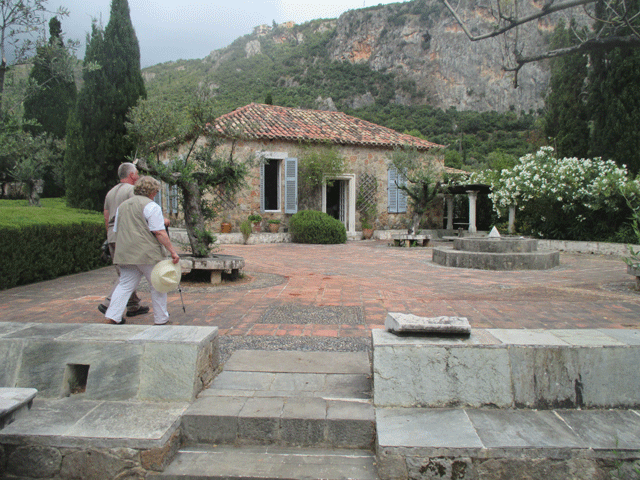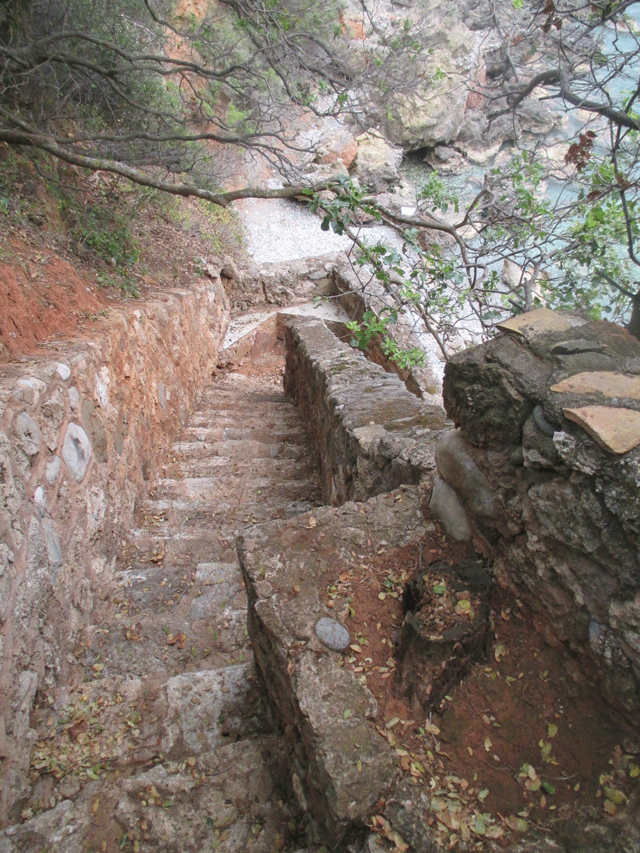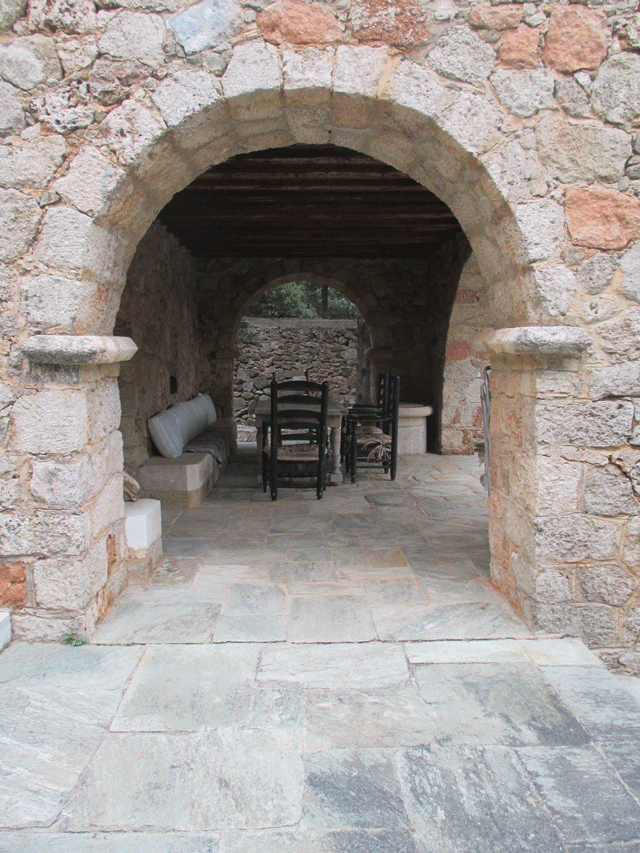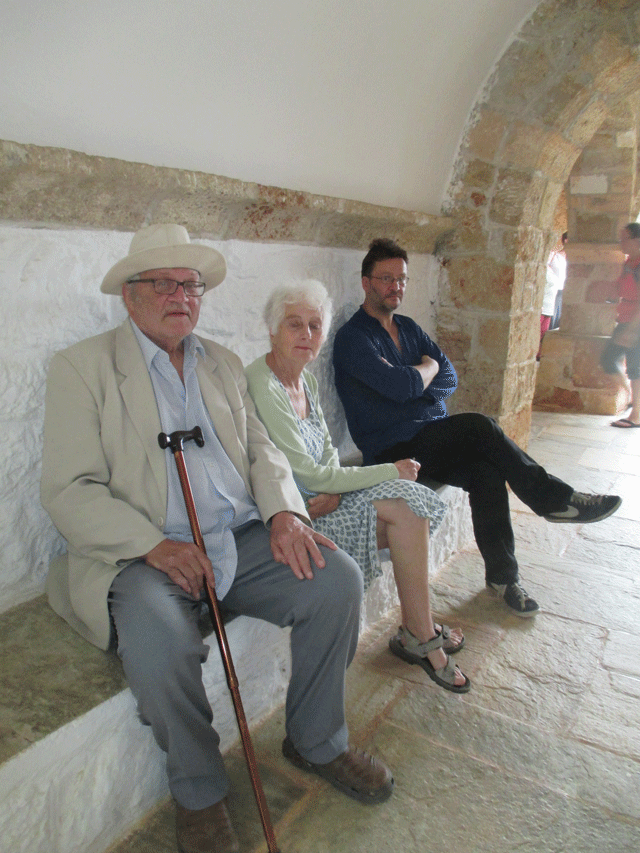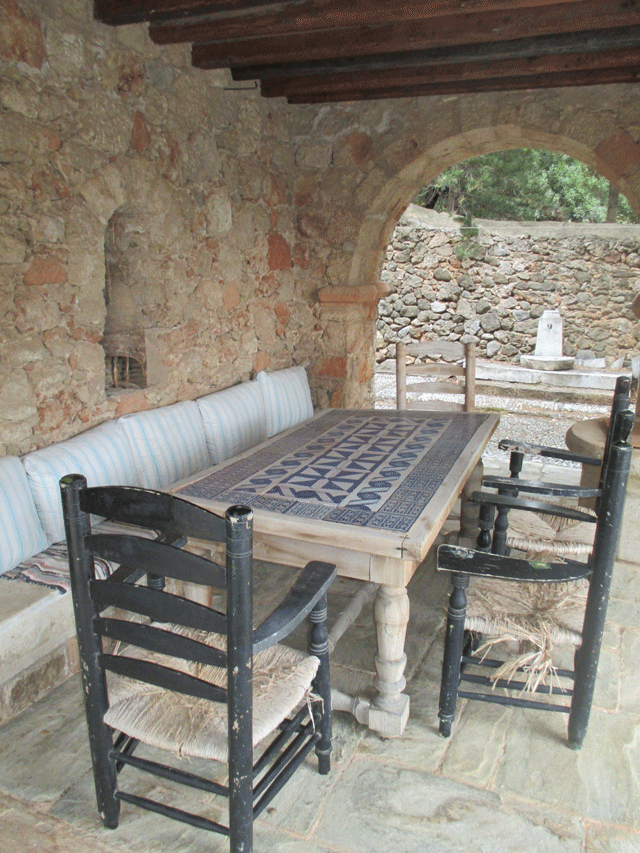 If you enjoyed reading this article from Tom Winnifrith, why not help us cover our running costs with a donation?