And so we entered what George the Albanian said would be the final day of the 2016 olive harvest at the Greek Hovel. The final trees were those around the house which had received special care from me in the summer and so I hoped for a good day. But it started badly with George, his women and me trooping off to the far corners of the hovel to collect sacks full of olives.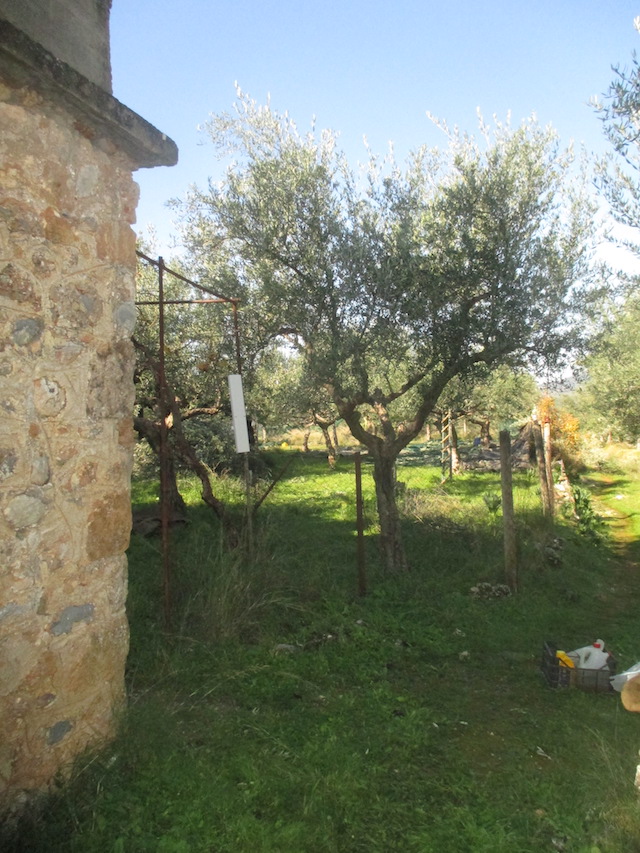 They were not full at 50 kg but almost full so must have been 40 kg each. Carrying those things slung over your shoulder over 300 yards of rocky terrain was no bundle of laughs. It reminded me of that exercise in rugby training when you used to have to fireman's lift a team mate for half the pitch before he lifted you for half a pitch. Being a forward I always got paired with another hefty fellow. But that was 50 flat yards and then you got carried before doing a gentle 100 yard sprint. And I was 30 then. I am 48 now. Four of five of these runs and even the women were breathing heavily. I was in a bad state and it was not yet 9 AM.

Mid morning came light relief. George had loaded up his truck with 25 bags. And we headed off to Kambos where strapping young men unloaded the truck. as you can see the Kambos press was buzzing with activity. The Cop from Kardamili nick, the shepherd, the whole world was there.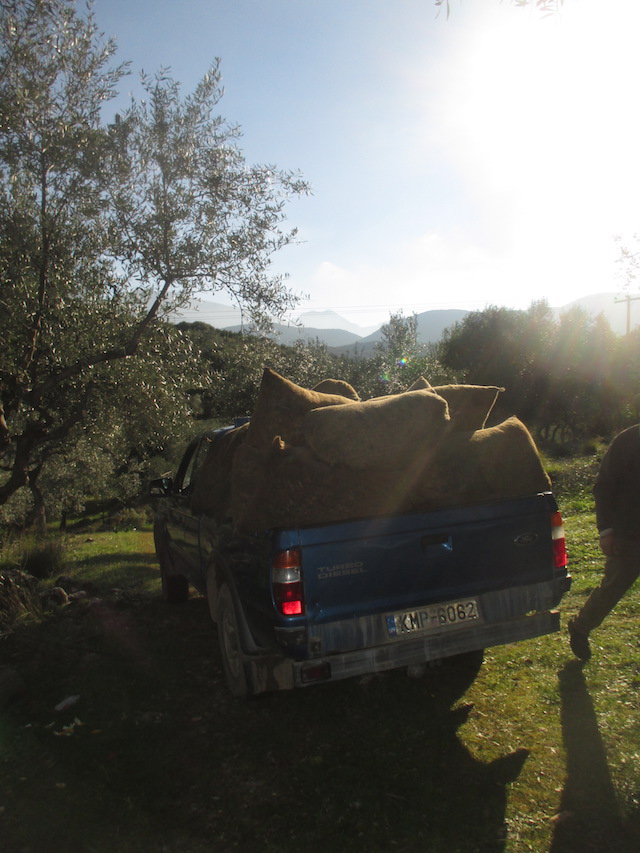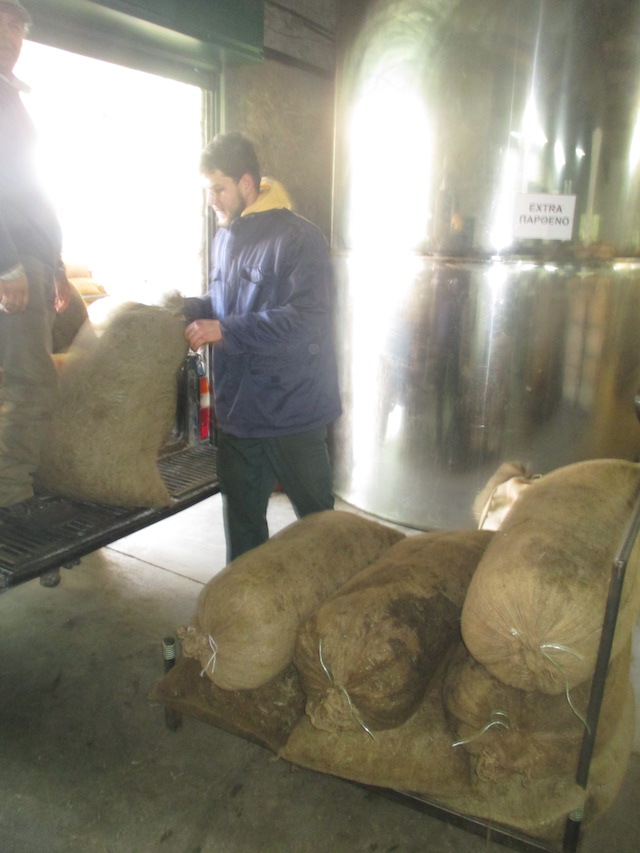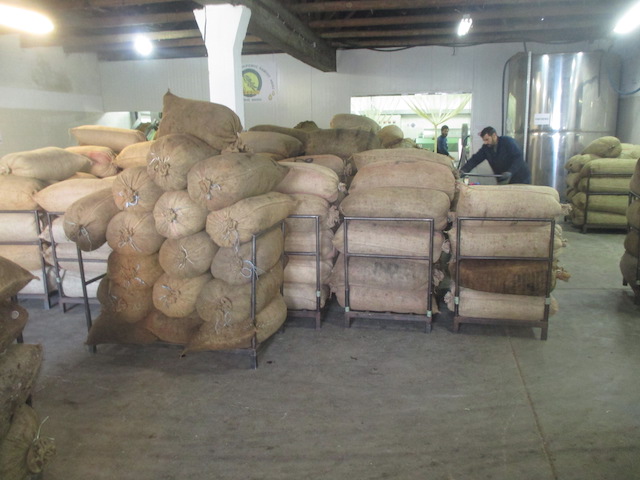 By the time we finished it was dark. I described yesterday the last frantic hours at the hovel - HERE. At six our final bags were delivered. The press was still in full swing as you can see. Pressing took place today (Saturday - day 8). A full photo report will follow tomorrow.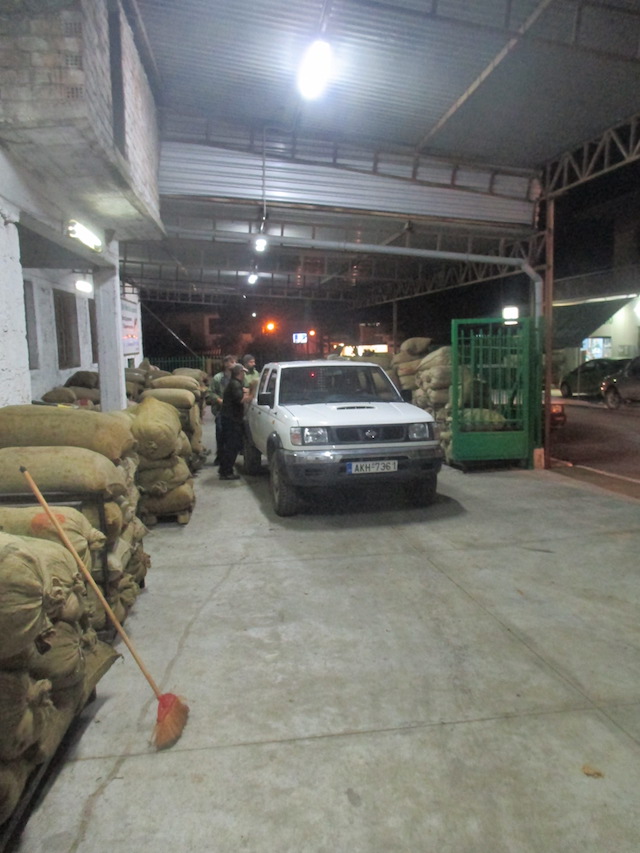 If you enjoyed reading this article from Tom Winnifrith, why not help us cover our running costs with a donation?