I guess that in England the owner of this dog and this truck would have been locked up by the Health & Safety Executive or prosecuted by the PC nazis at the RSPCA. The poor hound is not muzzled and not on a leash and travels in the back of the truck everywhere. FFS he is not wearing a seat-belt, call the old bill now!

It is a sweet nature if fearsome looking hound. As the truck wends its way along main street Kambos or in the country roads outside sometimes the dog puts its paws on the side standing up to look at what is going on. If it sees a cat or an Albanian it may bark loudly. But it is a loveable creature otherwise perhaps because of the freedom it enjoys. That awful freedom, I can hear the shouts of "animal cruelty" ringing from "animal lovers in Islington, Clifton and Oxford already.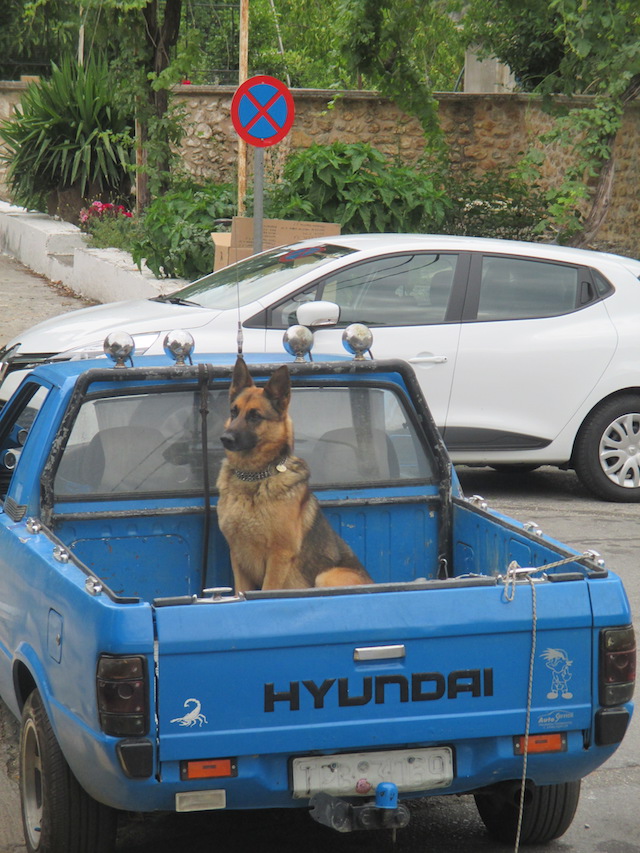 If you enjoyed reading this article from Tom Winnifrith, why not help us cover our running costs with a donation?