Thanks to Google search engines this website will have a few new readers. Sorry you dirty bastards, I fear you may be disappointed by what follows. For starters the pussy below is English.
When I was on holiday you know what I missed about the Welsh Hovel the most? Yes, indeed my two cats, Quincey and Sian, rescued from a cat shelter in Liverpool 15 months ago. A  common refrain from me in the last few days up at the Greek Hovel was "what will Quincey say when he sees me?" I was right it was "miaow", as in "can I have more food". The Mrs and Joshua have a slight preference for Sian who is a bit better behaved, brings in fewer rodents and birds and sleeps peacefully on ones bed.
Quincer, as he is known, walks around your bed as you try to sleep from abiout 5 AM asking for breakfast. Since the Mrs is a public sector worker she thinks that – by about 4 hours – the cat is breaching her human rights. If treading on us fails Quincer bites my toes, not hers, as I may respond and give him his first breakfast. A few hours later he will harass the Mrs as she wanders downstairs trying to con her into giving him a second breakfast.
During the day, while Sian heads to sleep on the bed in the room where the Mrs works, Quincer comes to sleep in the library where I tap away at my keyboard, just now and again waking up to yawn. Occassionally he joins in my work. Those who watch my premium video show will see him joining in the zoom recording of the next show. 
,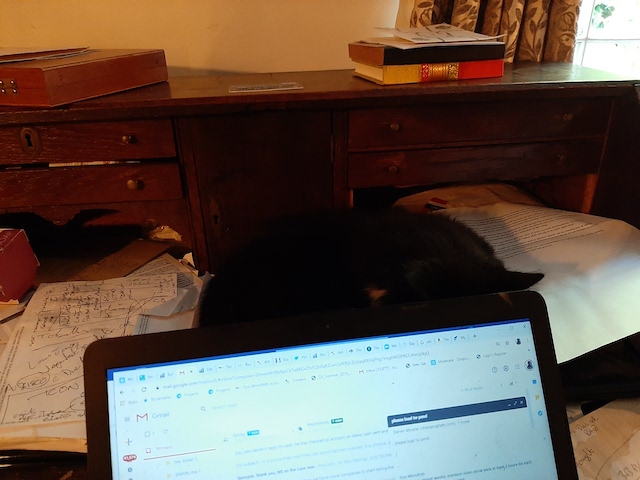 If you enjoyed reading this article from Tom Winnifrith, why not help us cover our running costs with a donation?