Someone asked what the big box under the Christmas tree was. It was a sledge for 4-year-old Joshua and so I had hoped for a morning like today when we woke up to snow. It was not thick, perhaps half an inch, but that was enough for the boy to comment on his own footprints as he walked across the farmyard and for a quick exchange of snowballs. Then for sledging which, on your own land, is still not illegal in Wales although that may change.
I pulled him across my new orchard on the near top field and then pushed him off down the gentle slope in the far top field. The snow did not cover much of the uncut grass and so each push only saw the boy sliding for a few yards but he loved it and was screaming with delight. Cat Quincey came out to watch, as you can see below. Three slides up and down the slope, the last with The Mrs and the baby joining us and that was enough. He loved it but it was just too cold and I pulled him and the sledge back to the Hovel.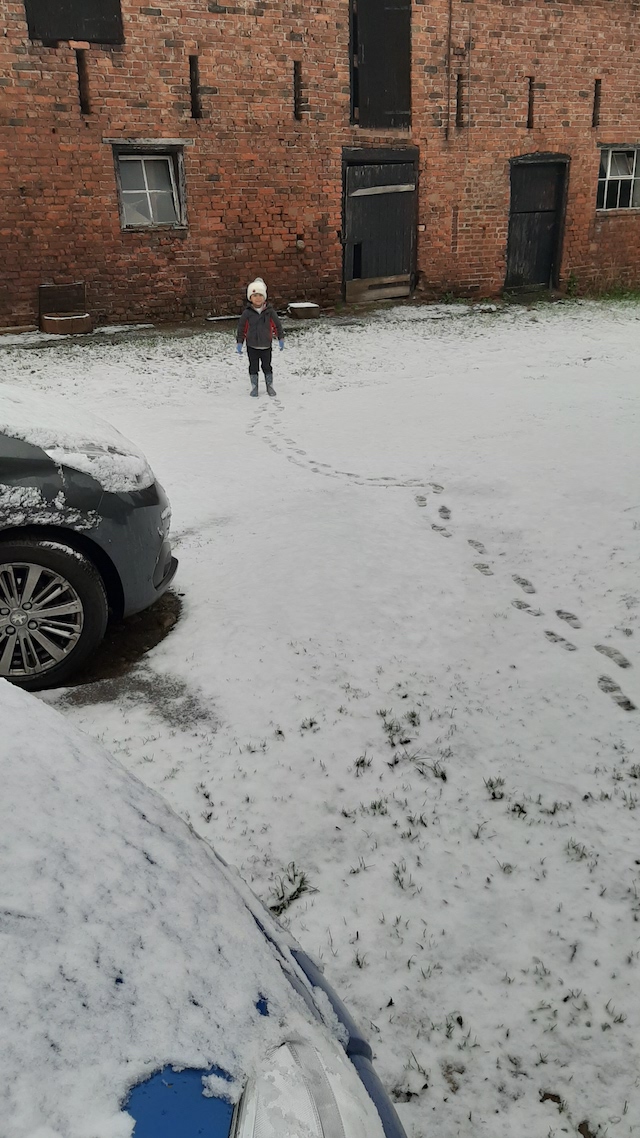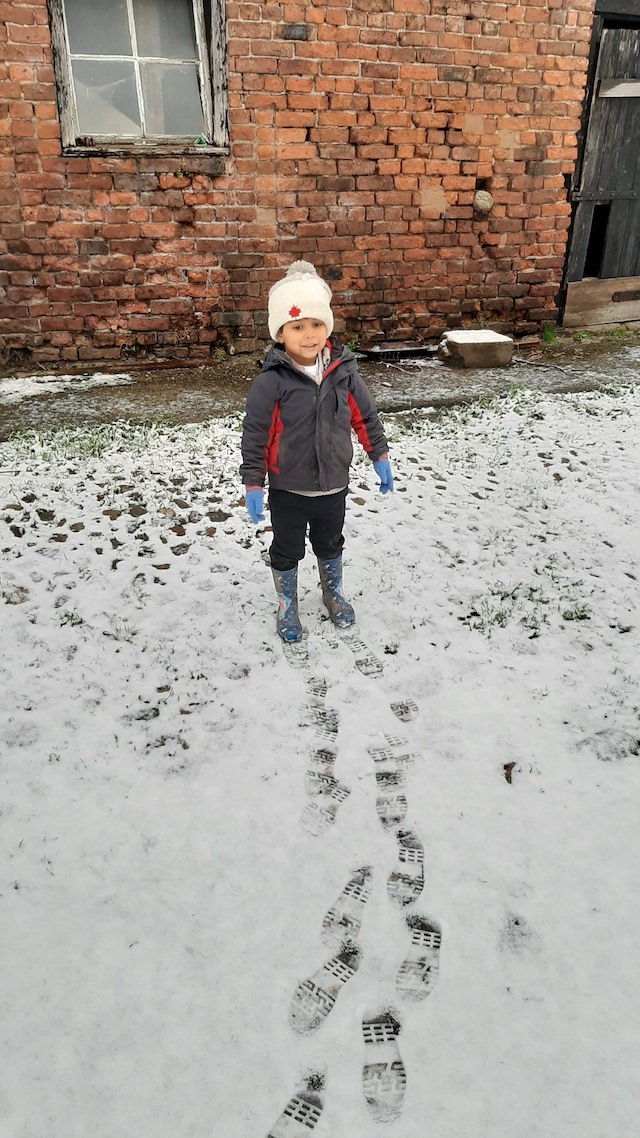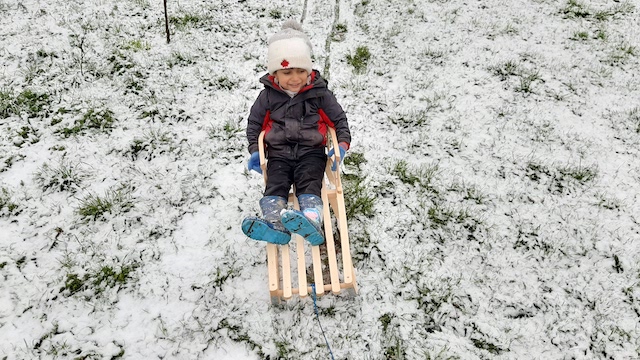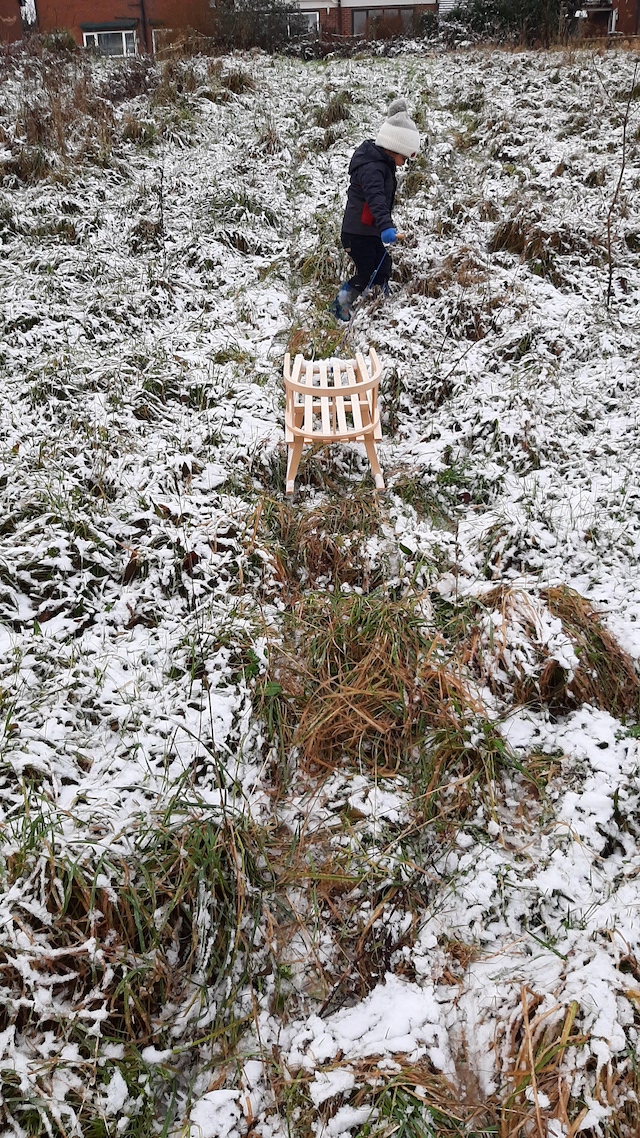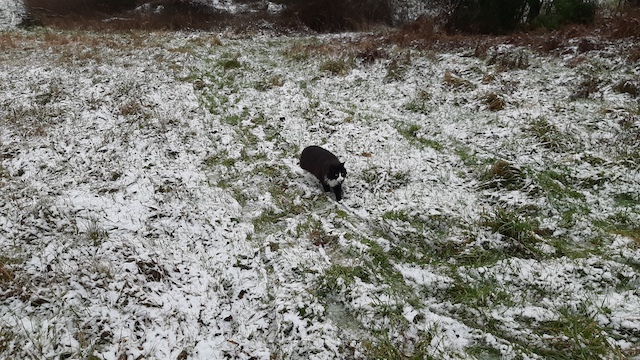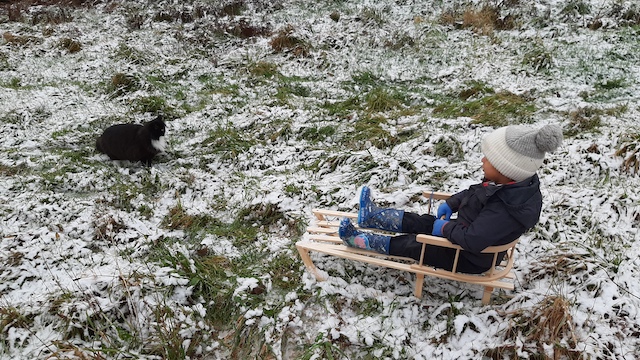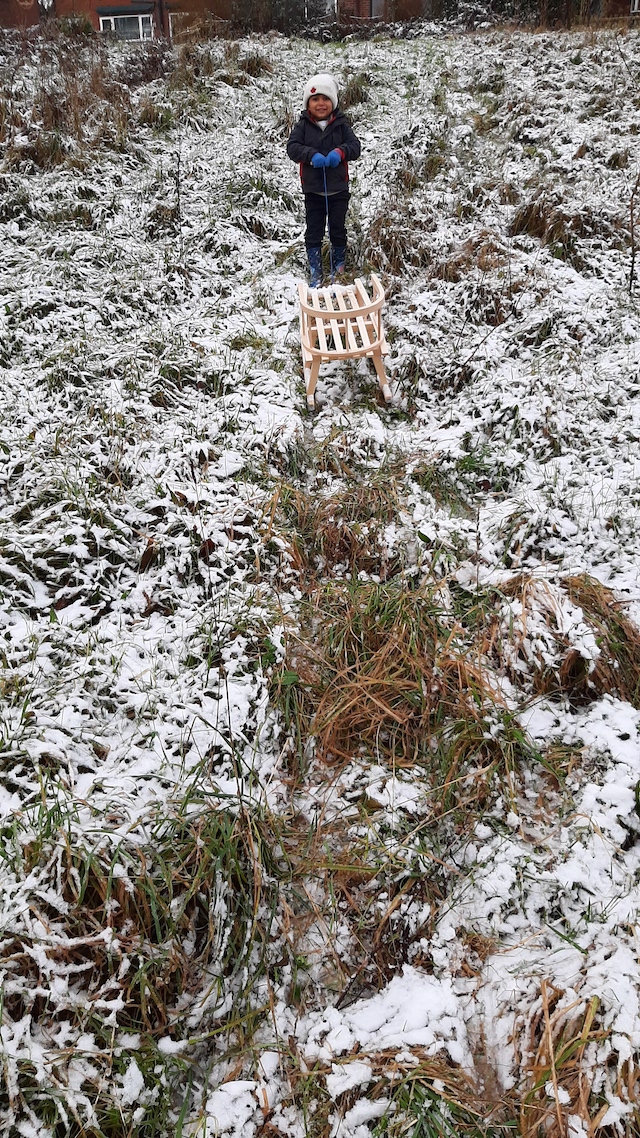 If you enjoyed reading this article from Tom Winnifrith, why not help us cover our running costs with a donation?