I grew up in the countryside and have always believed that pampered rich Londoners are the scum of the earth who should be confined within the M25 and not allowed out to inflict their metropolitan elitist views and money driven sense of superiority on we folks in the boonies. And that especially when, like Rebecca Wilcox, they have a job as a hereditary broadcaster.
Ms Wilcox has today written in the Daily Mail about how,during lockdown, she and her rich businessman husband sold up their big North London House to move to the country, to the wilds of er…Surrey. Apparently it is a ghastly mistake. She can't stand the silence with only birds chattering. Oh for the happy noise of drive by shootings and victims of stabbings screaming in the London streets as they bleed to death.   
Ms Wilcox's running club in Surrey disbanded and then reformed without telling her. I can't think why they would not want to hear more of her bleating. She says she has found it terribly hard to meet pals to chat with about how Brexit has meant it is impossible to get a decent au pair and has forced up the price of Tuscan olives.   A deer died in her garden and although that Venison pate she was sent by a BBC pal last Christmas was jolly wonderful, the idea that things might die in the Country is just too ghastly. It really shocked her.
I am perhaps the most miserable person on earth and really do not like asking friends to add to the two or three I already have. But if you walk your kid to school and pick him or her up at the gates, as we all do, you cannot help but chat to other mums. If you go to a pre-school "young mums" group or the Church as I do, you are forced into making friends. Now maybe they are not the sort of folks you meet in the plusher bits of London where you can discuss which Oxbridge college you attended or your favourite restaurant in Provence but that is not to say there are not stacks of intelligent and interesting folks out in the sticks.
Unlike in London folks say Hello or Bore Da when you pass by in the street and, though there are some arseholes, they are a minority. I will be swapping Christmas presents with a good number of folks here and having lived in plush North London as a younger man I remember that is just not how folks there behave.
There was a post on our village facebook a few moths ago from a London woman asking advice on whether to move here.  I showed real restraint in not giving advice to "fuck off and stay in London." But reading the dreadful Wilcox perhaps I should have done.
I am not wrong about the London middle classes especially when they are members of the hereditary media elite.   But, of course, such folks do not care what people like I think as they just know that they are superior to me.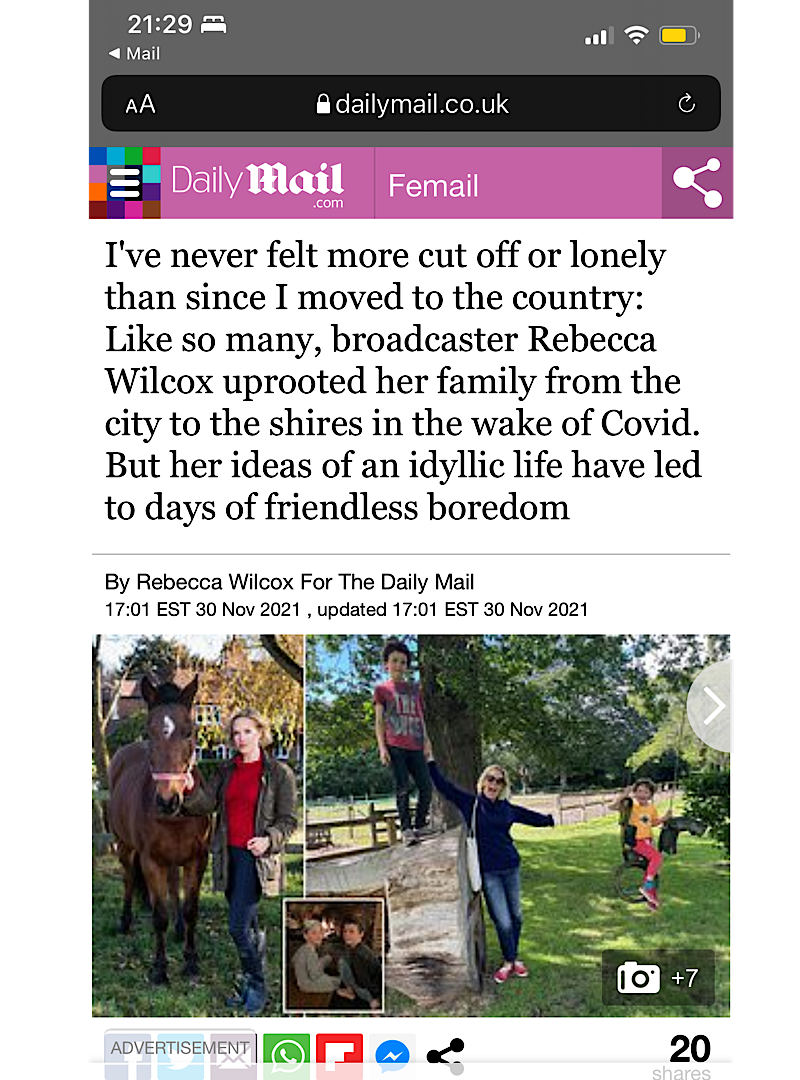 If you enjoyed reading this article from Tom Winnifrith, why not help us cover our running costs with a donation?