Heather Frost
3571 days ago
Romany Blythe ( pictured) is my age, 45, and her 15 minutes of fame have arrived thanks to her organising parties to celebrate the death of Margaret Thatcher. That in itself is horrible. But to understand why Romany is such a nasty piece of work look at the story of her adult life.
There is the fact that although she had a well-paid job as a teacher Islington Council gave her a council flat in a pleasant house – a nice mid terrace Victorian job. She took it. She earned more than my staff but they cannot get such housing as they are not defined as "key workers" – they are just scum from the private sector. We shall see how "key" Ms. Blythe is later.
In June 2006 Miss Blythe bought the leasehold of that flat from Islington Council for £141,000.  To fork out that much she must have been earning a bob or two. So why the f**k did she get a Council flat in the first place? Just four years later she sold the North London property for £298,000. If she had sold it within three years she would have had to repay some cash to the council. Again she took.
A few years earlier Miss Blythe had a boob job on the NHS, again she took.
And now with her new (large) boobs and the money she trousered from the council flat sale she works as a drama teacher with a workshop company that is paid by daft local councils to visit secondary schools. She specialises in 'facilitating workshops for young, excluded and potentially criminalised individuals and uses drama techniques she has developed to explore resolution of conflict and oppression.' Sounds a bit different to the three Rs. Basically she poisons the minds of the young and fills their head with crap and the State pays her to do this. She takes again.
This ghastly creature has never generated a cent in wealth for society. She is the sort who believes that the "money tree" can fund a society where all have rights and no-one (except wicked bankers, evil Tories, disgusting capitalists, etc.) has obligations.  She is the pin up girl for the parasite class.
The Romany Blythe's of this world, Guardian reading members of the middle classes are tied at the hip to the Heather Frost's – the trash who live as pure welfare parasites from cradle to grave. Both classes have continued to grow in size under this coalition leaving ever fewer folks out there to create the wealth and generate the taxes to pay for it all.  Those who are treated most unfairly in this brave New World are the poor who work and pay tax. They fund folks who do not work ( or who do crap non jobs like Romany) and who then get so much in state hand-outs that they can live in better houses/have a greater disposable income etc. than the workers who pick up the tab.
Margaret Thatcher understood the inequity of this. The heir to Blair, Call Me Dave just does not get it.

3588 days ago
Mick Philpott is clearly a loathsome man. He killed six of his 17 kids by setting fire to a house in order to frame one of his ex-partners. He is off to prison. The true victims of this awful crime are the six children who died. But Philpott is also a victim of the bleeding heart liberals who try to defend a welfare state that is a cancer at the heart of Britain.
Philpott used women to breed 17 children and then milked them all for benefits. He was trousering £60,000 a year in benefits tax free. That would you require you to earn c£100,000 a year. And that enabled him to lead a life fuelled by drink, drugs and doing no work at all. The lefties would tell you that all the children (and Philpott) were living in poverty. But it is a poverty which saw all the kids housed, fed and clothed and Sky TV in all the homes with Philpott still able to fork out vast amounts on drugs and booze (and I bet lottery tickets as well).
The left will defend this system by saying

3590 days ago
I just give up. What on earth is the point in working and paying taxes? Because I have to I guess. But some folks have an easier life. Davodreza Asasbahi-Gotti is a 37 year old Iranian who came to Britain in 2002. He lives on benefits and has his housing bills paid for via benefits. And he has now committed 40 crimes in the UK including theft and assaulting a police officer. He was set to be thrown out in 2009 but claimed it was (you guessed) a breach of his human rights … it "would breach his right for respect to private and family life." But then it turned out that he did not – as he claimed – have a wife and two kids living here at all. That was a lie.
And so now his lawyers (paid for on legal aid 'natch) are claiming that it is a breach of his human rights to stay here as he is a drug addict and suffers from depression as a result of "developed adjustment disorder" – whatever that is.
So to summarise. He arrived in the UK illegally. He has lived off your taxes for more than a decade. He has repeatedly lied to stay in the UK. He has committed 40 crimes and been convicted. He has never worked and is a drug addict. And yet…
He remains in the UK costing taxpayers tens of thousands of pounds via benefits, legal aid and by committing crimes. He contributes nothing to the UK and we still cannot throw him out. As you go to work tomorrow just remember that more than a third of your pay packet is going to fund this sort of nonsense.
And this sort of nonsense

And this sort of nonsense

But according to those who oppose welfare reform, these are just the odd "one-off case" and the system is fine. Right...

3591 days ago
This will make your blood boil. Bushra al-Rahimi is an Iraqi national. She lives in London and was given housing benefit to cover the cost of a flat in an exclusive part of Westminster which she then let out at £4,000 a week. Finally she has been booted out of that accommodation and ordered to repay rent arrears of £30,800 BUT…
She is now living in an Islington flat paid for by housing benefits which in the private sector would cost £5,000 a month to rent. She continues to get a Jobseekers Allowance worth £71 a week. God knows what other benefits this parasite is getting.
This just defies belief:

a) This woman has broken the law. Is it not possible to amend our laws so that if someone arrives in this country seeking political asylum we make it explicitly clear that if they commit any crime (including benefits fraud) they will be sent back home (even if it means they face persecution) with all their dependents automatically? It is a sort of social contract: we give you safety but you MUST obey the law.

b) Why the hell does she get to choose where to stay?

3595 days ago
The UK is three people better off with news that David Miliband is joining Louise Mensch and Piers Moron in America. But in a reverse of those old balloon debates from school I wonder which other seven folks would you really want to join Miliband D on a one way flight to New York? It is a hard choice in assembling any such list but for what it is worth my top 7 to leave would be:

1. Abu Qatada
2. Heather Frost (and children)

3. Hugh Grant

4. Sir Alex Ferguson

5.  Vince Cable

6. Polly Toynbee

7. Cherie Blair ( aka the wicked witch)

The more I think about the more I could pack a whole plane with such folk but having to choose a top 7 there you go. Disagree?

PS. Do you think I should have asked Mr Grant's permission before I published this article?

3606 days ago
This went out on onefreesharetip.com a few weeks ago but perhaps meriots a wider audience I stand by my view expressed here:
It is part of the British DNA that we believe that house prices must always go up.  That is not the case. Be warned. Falls of 30% or more are inevitable within the next few years.
Of course inflation (the erosion of the purchasing power of the pound) has made house prices a one way bet since the early 1970s. I will not bother serving up a chart just imagine climbing a ski slope. But this is an inflation given gain. It simply reflects, to misquote Harold Wilson that the pound in your pocket is worth far less than it was.  You might note that in 1971 you could buy an ounce of gold for £14. Today that will cost you more than £1000.  The destruction in the purchasing power of Sterling during the past 42 years has meant that all physical assets look, in headline terms, like smart bets, housing included. You cannot live in a bar of gold but it has actually been a better bet than UK house prices. So as it happens has been am 1870 Wisden cricket annual, but again you cannot live in it.
House prices have not, as anyone who bought in 1987 will remember, moved in a straight line. There are periods when they fall sharply.  That happens because a) they get overheated and b) because there is one of two external shocks: either a sharp rise in unemployment or a sharp rise in interest rates and either of those two triggers mean that large numbers of people with mortgages cannot pay, default and become forced sellers.

3606 days ago
I was walking a deluded lefty to Highbury tube station this morning but as we approached we encountered the assembly the start of a "demo" against wicked Tory cuts. The victim in this case is the world's third largest employer (viz the NHS) but the moaning and wailing from the crowd was against cuts in general. Yes, I know Government spending is in fact increasing but that does not fit in with the narrative of the left. Tories = cuts = wicked.
And so as we approached the tube one lardbucket who looked as if he had not encountered a bath in quite some time tried to thrust a pamphlet into my hand "stop the cuts" he said. I could not be bothered to point out that Government spending was in fact increasing. So I just said "No, I want more cuts, in welfare payments, in Government spending and in taxes for lower paid workers." I am not sure that the protester (whose life is, I bet you, funded by the State) was expecting such a response in Islington and he looked a bit baffled as if I had said "the moon is made from cheese."
Before had time to think of a response I was hustled swiftly on and reprimanded for being a) too right win and b) confrontational. When is the great demo protesting about how this hopeless Government is not cutting enough/at all planned for? I am happy to attend with my placard "Cut taxes for the poor workers," "Heather Frost welfarism isn't working,"  "No more cash for kleptocrats."I'll be there.

3609 days ago
There are few sentient human beings who maintain that prohibition of alcohol in 1920s America was a roaring success. Criminals benefited and made a killing. The costs of law enforcement went through the roof. Customers had to pay more. Checks to ensure safe supply of liquor became impossible. And anyone who wanted a drink could get one anyway. Yet still mainstream opinion argues that prohibition is a good idea elsewhere. The results are always the same.
As a libertarian I believe it is my call on what I put into my body not that of the State. So I have a philosophical opposition to prohibition. I do not expect many of you to agree with that stance. But you should see that on a practical level it does not work. Legalise drugs and allow supply via tobacconists and you could ensure that no dirty heroin hits the streets, tax receipts would go up, prices would go down. The 80% of crimes that are drug related would disappear and so we could reduce policing costs. With your car & house less likely to be broken into your insurance premiums would fall.
But there is another prohibition which is an abject failure – that on the movement of people into this country. It emerges today that it costs £25,000 to boot an illegal immigrant out. And he or she will soon be replaced. Criminals make a fortune trafficking people into the UK. A whole industry of lawyers and other parasites makes a living (from the taxpayer) arguing that folks should not be deported because it will infringe the human rights of their cat, result in homophobic bullying or whatever. And still we have no idea how many illegals are in the UK – it is probably well over one million. The whole system is a costly farce as any system based on prohibition always is. All those who talk tough about immigration seem to miss the point. We could spend 20 times as much as we do on "getting tough" but prohibition NEVER works.
And so why not allow anyone who wants to come to the UK? But with a twist. It is quite clear that we have vast number of home grown Heather Frost figures who have never worked, will never work and regard welfare as an entitlement. That is not sustainable or equitable. And so we make a small rule change.  You can only claim income support up to a value of x times the amount of NI contributions you have made historically. And unless you have paid NI you and your offspring shall have no entitlement to schooling, healthcare, subsidised housing or any other state benefit. If you cannot afford kids do not have them and simply expect others to pay.
If one adopts these rules for our own home grown Heather Frosts you will not – with an open borders policy – get folks moving to the UK to live off the State because the same rules will apply to them. By all means let the Rumanians come en masse. But unless they are working they will starve. Make that abundantly clear and those who want to work hard will come to the UK and we will benefit from that. Those who want to scrounge can go to a "caring, socialist paradise fucked economy" like France or Scotland when it gets its independence. Perhaps they can take Heather Frost with them.
Adopt this policy and UK welfare spending will plunge. The parasite lawyers who feed off immigration law at the taxpayers' expense will have to go get proper jobs and save us all a packet. All those employed by the State in this futile pretence that we are tough on immigration can be let go. And the vast savings can go on slashing the UK's unsustainable deficit and on raising the threshold at which anyone pays tax to £20,000 so making ,low paid work that much more attractive.
Obviously this makes sense. The chances of it happening zilch.

3613 days ago
I never thought I'd find myself wring this but someone close to Harrods's owner the Phony Pharaoh is talking common sense. The man is Michael Ward the managing director of the ghastly West London emporium and he has lashed out at the mainstream political parties on the subject of immigration. His point is that the Labour/Conservative alliance are so terrified of being soft on immigration that they are making it damn hard for those we would all like to move here to actually get in. Spot on.
The British public has no problem with folks turning up here who wish to work hard, pay taxes etc. The problem we all have is those who turn up in the UK and then become a drain on the State. Frankly we have enough Heather Frost type home grown talent in that department without needing to import any.
But in order to be seen to be tough on immigration the mainstream parties have both supported policies such as reducing the number of highly skilled migrants who are allowed in each year. My ex-girlfriend is an Indian National. She is highly skilled, has never claimed a penny in benefits and paid vast amounts in tax. Yet

3618 days ago
Defence Secretary Philip Hammond has suggested that the Government should cut welfare rather than defence spending. That seems like the sort of thing a Tory should support. Why should our troops in whichever pointless wars they are fighting right now not have the best armour and bullets for their guns and not have to worry about getting a P45 if they make it home alive? And is not welfare spending (at more than three times defence spending) bloated?
Apparently not. A Downing Street spokesperson said: "The Government has already set out additional welfare savings. If new and specific proposals were to emerge, then they would need to be considered."
To which I say just two words: Heather Frost. A system that allows someone who has never worked to fund: the purchase and maintenance of a horse, flying lessons for her partner, the hire of a fairground attraction for her kid's Birthday party, etc is a system that is flawed. And every day we read of other Heather Frost type figures, perhaps not in the league of the Queen of welfare parasites but still living a life of fecklessness funded by the taxpayer. For the arrogant and out of touch elite who lead the Conservative party to say that they cannot cut welfare spending is quite simply pathetic.

3621 days ago
There is only one story this week: when did Nick Clegg know that his leading party official not only looked like Jabba The Hut but, allegedly, shared his views on career advancement for women.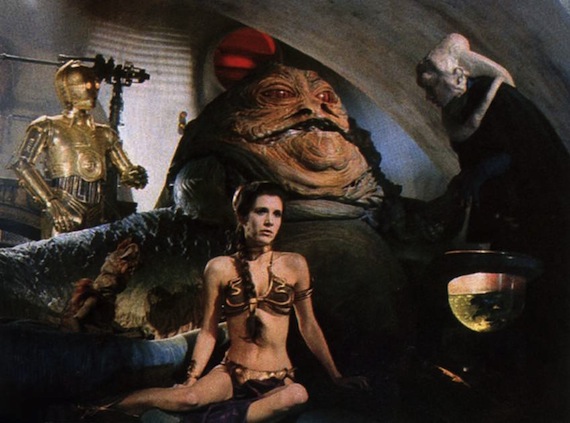 My caption for this one is: So Princess Leia how would you like to be a Lib Dem MP?
And so in honour of this episode and to win a Chris Huhne Liar! Criminal! T-shirt I ask you for captions to the picture below.
Remember that you can also buy the Chris Huhne special T-shirt as well as a "Justice 4 the Sefton 2" T-shirt, mug or hoodie exclusively at our online store.
For what it is worth my caption is
"Salesman: Sir, If you want to fit in the entire Parliamentary Lib Dem party after 2015 you will need to buy the 4 seat model"
Or alternatively:
"Chris wanted you to look after his car whilst he is off the road and says do not worry about speed cameras he knows a sure fire way to get around the system""
If you can do better post your entries in the comments section below.
Last week I asked you for captions for this picture of the Horse belonging to queen welfare scrounger Heather Frost .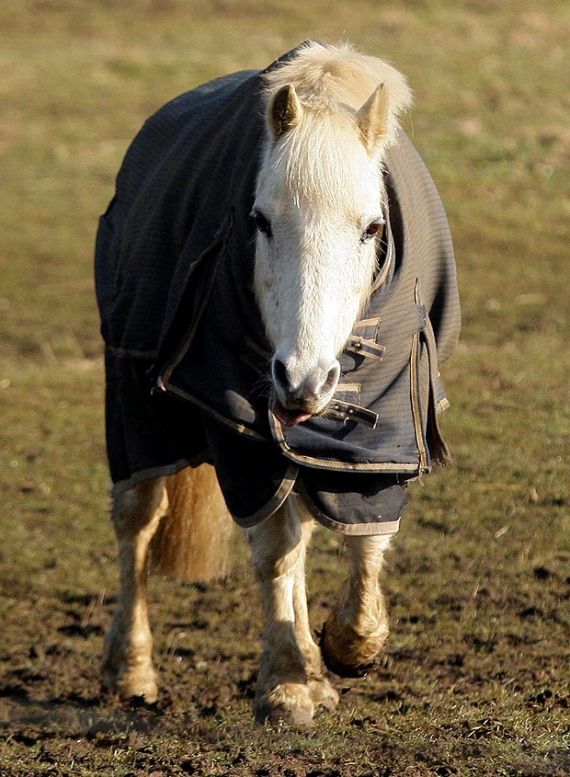 3626 days ago
I have relayed to you in detail the scandal of how Heather Frost who has never worked in her life is to be given a £400,000 eco mansion for her and her eleven kids but says that if it is not good enough she will demand a bigger home ( see here ) – that was nauseating. Then came the news HERE that this welfare parasite could afford to buy a horse and stable it for £200 a month.
But brace yourself… it now emerges that she has also paid for flying lessons for her 57 year old (current) partner and to top it all that she spent hundreds of pounds last year hiring a fairground carousel to entertain her kids for a birthday party.
And we are paying for this with our taxes!
I offer a prize of a free meal at Real Man Pizza worth 30% of the monthly stabling costs of Heather's horse for any deluded lefty who can explain in the comments section below why Heather Frost shows that the benefits system is fair, is working and makes society a better place.
Post away.

3628 days ago
I sense that Heather Frost, the welfare scrounger who breeds like a rabbit and says that a new free £400,000 eco mansion may not be good enough for her has made one or two of us want to vent a bit. I am sure that you have not forgotten the story here.
As such while I was tempted to run a photo of Call Me Dave in his new Indian headgear instead I bring you a picture of what Ms Frost spends £200 a month of YOUR money on. No it is not a juror in the Chris Huhne trial (far too bright for that) it is her horse.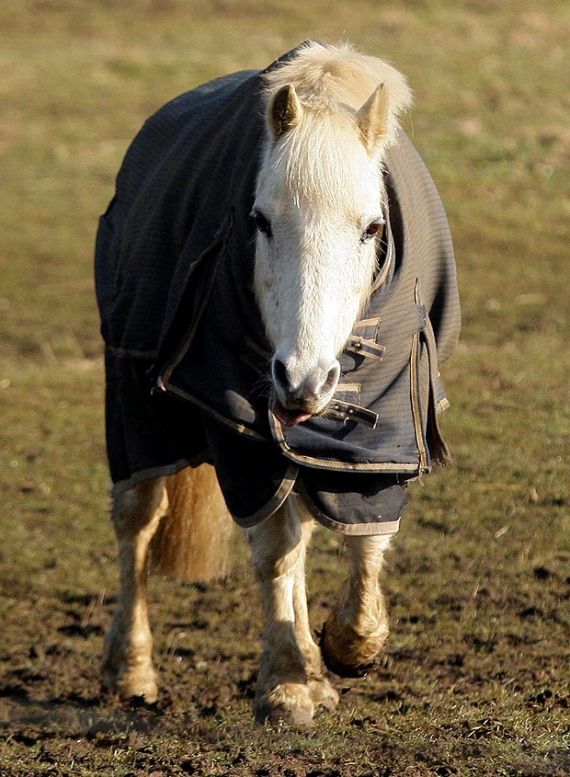 The prize for the wittiest caption posted in the comments section below is am Its Time to Leave T-shirt. You can, of course, buy your very own It's Time to Leave T-shirt here.
For what it is worth my entry is:
"It's not just Dobbin who is being taken for a ride every day of the week by Heather Frost"

3630 days ago
The email below arrived yesterday offering me the chance to pick up $11.5 million. And no, it was not the latest channel partner offering from an unscrupulous financial website group although it is of a similar investment grade to some of theirs.
I just wonder, is anyone on this planet stupid enough to fall for this sort of thing? I guess so otherwise a whole con industry would not be operating. It is a familiar sort of tale and such an obvious con. Indeed just two days ago another chap from Burkina Faso ( Ben Kute) emailed me about another sum of $8 million I could get my hands on.
Clearly money grows on trees in Bukina Faso – no need for us to send any foreign aid there then. Perhaps they could send some to Bankrupt Britain to pay for stabling costs for the horses of the Heather Frost and the other rural jobless in England.
The email is below:
Attn: Please,
This Message Might Meet You In Utmost Surprise. However, It's Just My Urgent Need For Foreign Partner That Made Me To Contact You For This Transaction. I Got Your Contact From Burkina Faso Chambers Of Commerce While I Was Searching For A Foreign Partner. I Assured Of Your Capability And Reliability To Champion This Business Opportunity When I Prayed To God Or Allah About You.

3631 days ago
Just a reminder that my Tomograph Newsletter goes out bi-weekly and the Wednesday shares edition containing that free share tip.
It will be out by 4 PM on Wednesday and will also include an article on the tipping point when tax evasion will be seen as morally acceptable. Ref Heather Frost.
Want that free share tip plus an Editor's Choice of the best of the past week plus this exlusive article? There won't be a link on the site!
The only way to get all of that is to
REGISTER HERE
Planned delivery time on Wednesday is 4 PM.
Tom

3631 days ago
I wrote earlier today about the jobless mum of 11 who lives on benefits and is getting a £400,000 eco mansion built for her by the local Council but says if she does not like it she will demand something better. That piece is HERE.
It now emerges that last year this loathsome woman bought a horse ( she tried to buy three but the deal collapsed) and now spends £200 a month caring for it.
Benefits are meant to be a safety net. There are millions of people working in the UK and paying taxes to fund this woman's eco mansion, her frigging horse and god knows what else and all she can do is sit around on her arse. She had children through choice and expects others to fund her and the consequences of her actions and luxuries like owning a bloody horse.
I have just put in two sixteen hour days on the trot and work a 6 and a half day week providing employment for nine peiople who, in turn, all pay taxes. Why the hell I am bothering to work so hard to pay taxes to fund this monster? When I hear stories like this I question the morality of tax evasion. I cannot imagine that anyone in the UK supports the welfare state as it is other than parasites like Heather Frost. Yet our useless, sleazy and idle MPs do nothing about it. Some posture but nothing ever changes.
No taxation without representation was the cry of the colonists in 1776. As a hard working taxpayer I feel totally unrepresented.
I am now off to the Cinema to watch a film about an out of touch elite being overthrown by over-taxed plebs who had just had anough – I cannot be arsed to write another article today knowing that 31% of the proceeds will go on crap like this. This is unbearable.