Charlatan Darren Winters coughing up nearly all the cash he owed us after his latest court thrashing was a good reason to celebrate. And thus, I headed to my favourite restaurant here in Kalamata and started with an ouzo. Sadly the fresh octopus was not available. Hmmmmmmm. how to tease my friend the bear raider Evil Knievil with pictures of what treats lay in store? Could I top the honey soaked puddings at the Kourounis Taverna in Kambos (prop. lovely Eleni) or the fresh octopus at this place?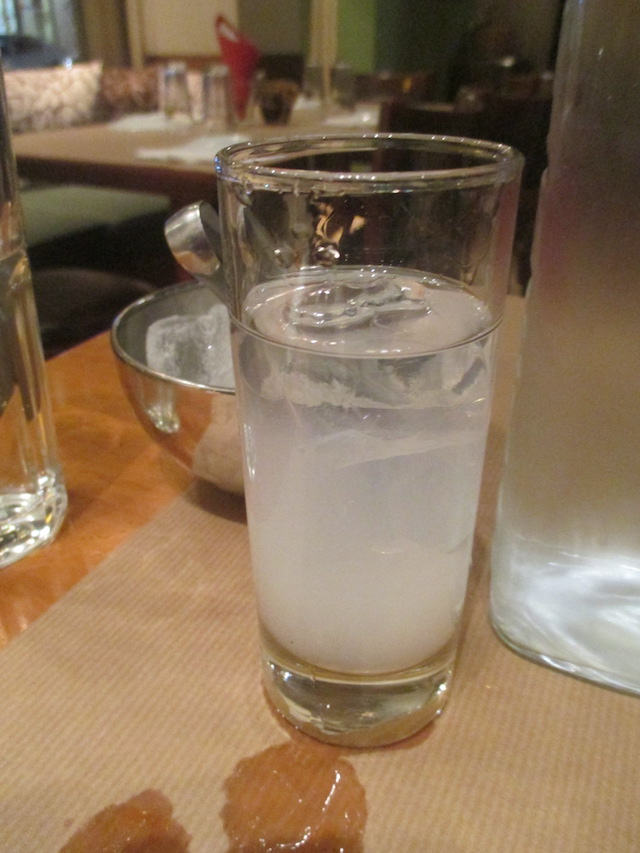 As you can see below I started with Dakos. That is a Cretan dish which they also serve quite often here in the Mani. On top of a dried barley rusk is placed generous helpings of a soft sort of creamy feta, chopped tomatoes and the odd olive. At this place there is a generous drizzling of balsamic vinegar and that and the tomato juice drain into the crispy rusk - magnificent.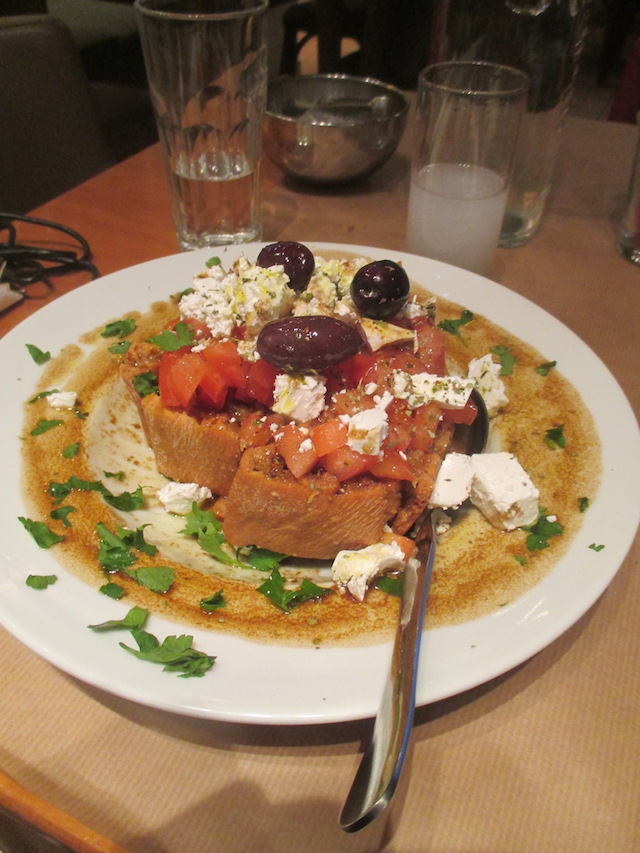 To follow, for I felt that after a hard day of manual labour I deserved more, I went for a small plate of calamari. In many places here you get large chunks of frozen squid in a clumsy rather fatty batter. It all tastes, pardon the pun, just a bit greasy. That is your cheap and cheerful seaside dish. But I enjoyed small pieces of fresh squid in a ,well made, light batter onto which I squeezed fresh lemon juice. Truly it was wonderful. Natch that called for another celebratory ouzo.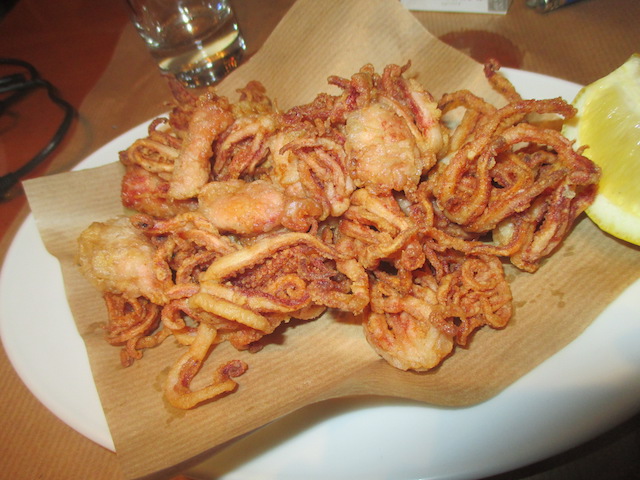 I know that the wine snob Evil is concerned about the quality of booze issue when travelling to the Hellenic Republic but these pictures will again have him salivating badly. I grow confident that I can persuade him to bring a case of Burgundy white inside a large suitcase and come join me here next summer when the Greek Hovel is ready. I shall continue to torture him with photos until then.
If you enjoyed reading this article from Tom Winnifrith, why not help us cover our running costs with a donation?