Nadia Whittome MP is an uber woke member of the Alt Left, who today has waded into bat for the rights of the trans community. She offers up a terrifying vision of the Orwellian state she wishes to create.
You and I might think that certain demands of militant trans activists might be, at least, debated. Should there be a trans quota for Parliament or on TV? Should trans athletes be able to risk injuring women who were born women in sport, or indeed to use their additional strength and speed to compete against them? Should women with penises share a changing room with your 13-year-old daughter or a rapist who identifies as a woman be allowed in a women's jail? Surely these are matters of legitimate debate? Er …no.
The mere debate of these issues is a foot in the door for hatred. So shut up and accept the trans agenda in full or you are a bigot. Life in Airstrip One gets better and better.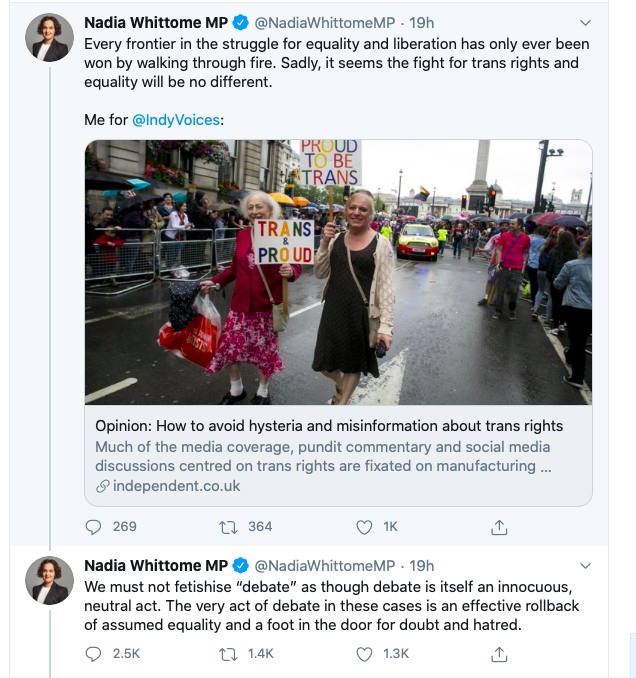 If you enjoyed reading this article from Tom Winnifrith, why not help us cover our running costs with a donation?