It was Uncle Johnny's last full day with us and after the trek to and from Mistras the previous day it was agreed we would do nothing all day. Nothing all day at the Greek Hovel used to mean wandering around snake spotting. These days it means dipping into the library of books out at the hovel or just dipping into the swimming pool which, notwithstanding the water shortage affecting us and the whole village of Kambos, was full at all times. Yes, I do know what you are thinking!
And so are a selection of photos. the first from the house to the pool, the second from the pool looking up at the area in front of the house with Joshua thinking great thoughts. Then up to the house and then a selection looking from within the pool out towards the other side of the valley and beyond. If you look closely at the two hills in the centre of some photos, on top of the left hand one is the local ruined castle. Finally I throw Joshua up in the air and catch him as he splashes back into the water.
After a day of that it was off to Kambos for a last meal for Johnny at what was once known as Miranda's followed by a last drink at Lovely Eleni's Kourounis taverna. He had tried Metaxa a few days previously and the nectar of the Gods which is ouzo the night before. For his last night it was tsipero which is the most loathsome of all drinks.I sioomehow doubt Johnny bought a bottle of it at duty free.
He did however invest in some of Eleni's mountain tea. I assured him that the line "fancy a cup of Greek mountain tea back at my place" might just change his luck with the ladies. Talk about gullible.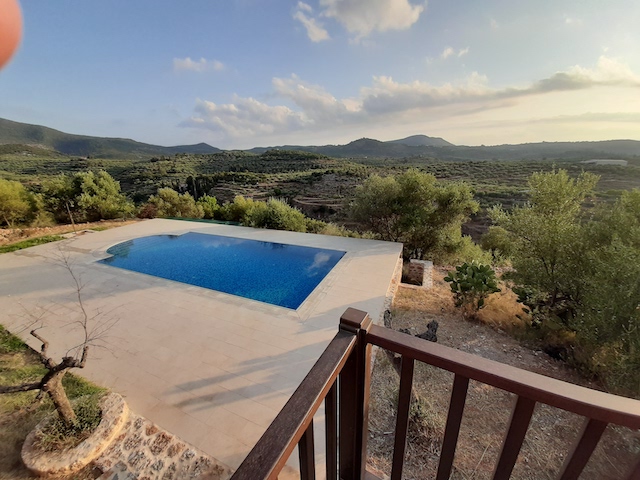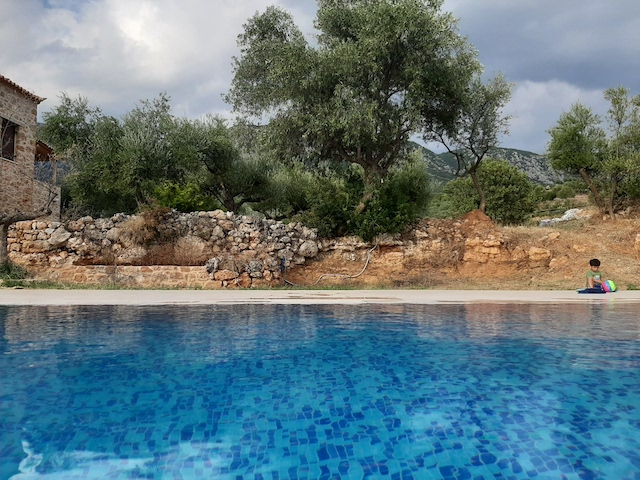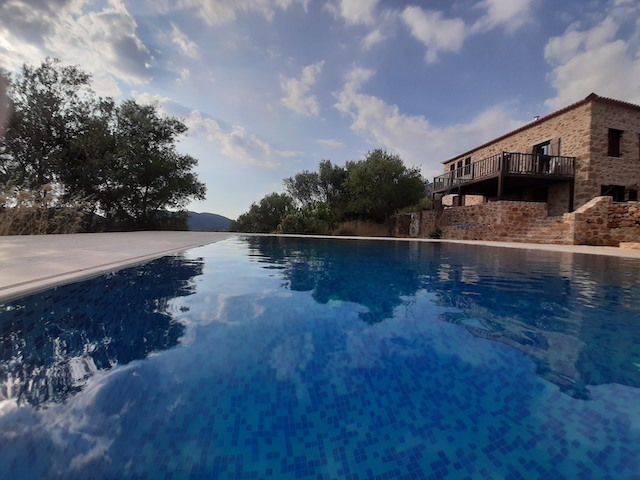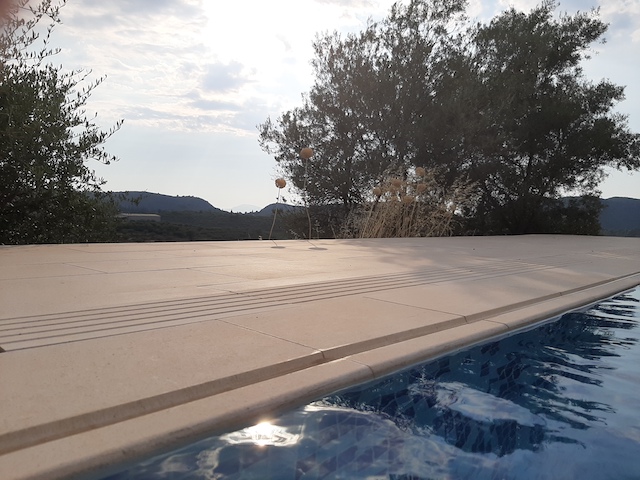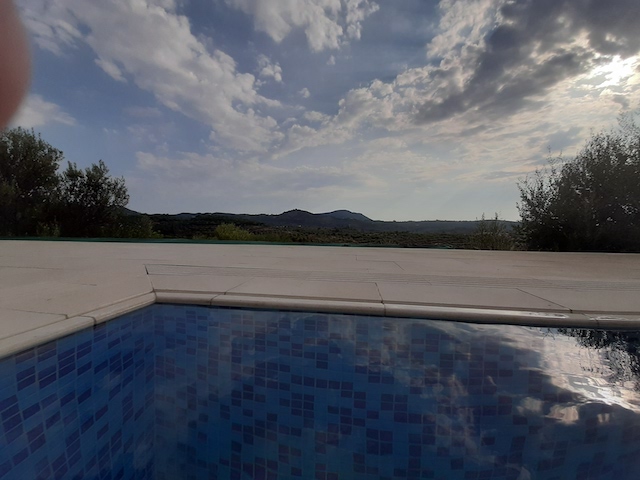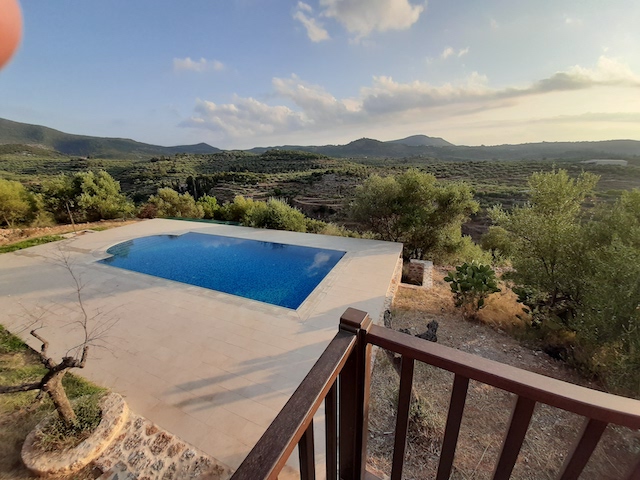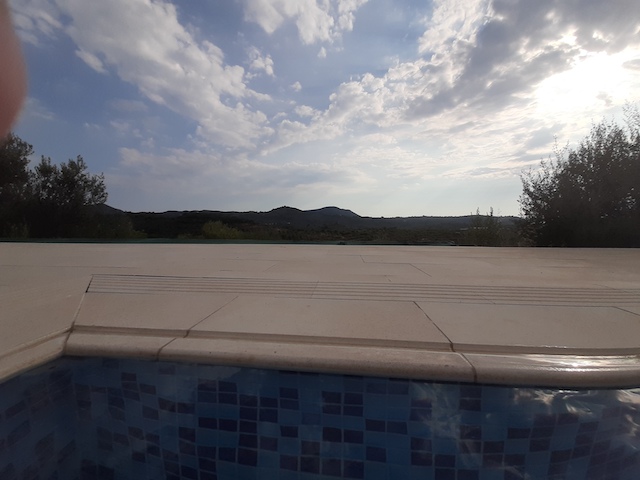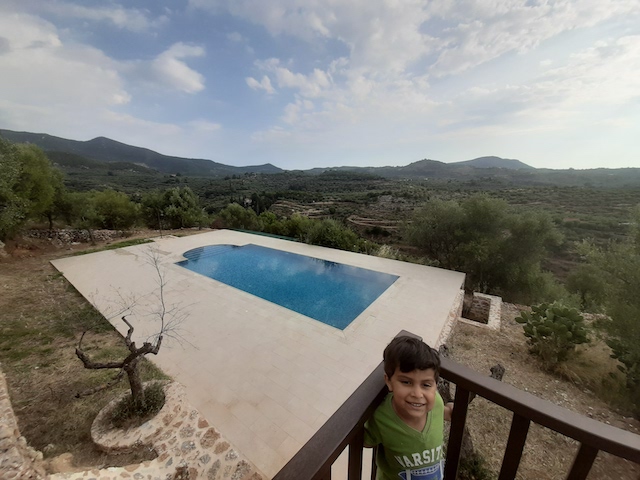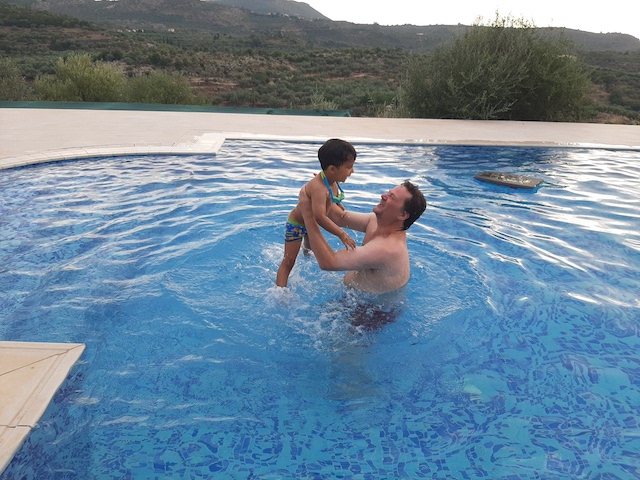 If you enjoyed reading this article from Tom Winnifrith, why not help us cover our running costs with a donation?