I missed this one at the time so thanks to RP for spotting it but along with drinking coffee, women's hockey, knickers, bras, sand, covid, dating a person of colour, not dating a person of colour and so much else we now know, thanks to the Guardian, natch, that fried chicken is also racist. 
This is problematical. Should I now urge you all to boycott KFC which will could see job losses affecting, disproportionately, people of colour in order to protest against colonialism, cultural appropration or whatever has made fried chicken racist? Or should we continue to eat something that is racist? Perhaps I should ask someone at the West Midlands police for guidance on this critical matter?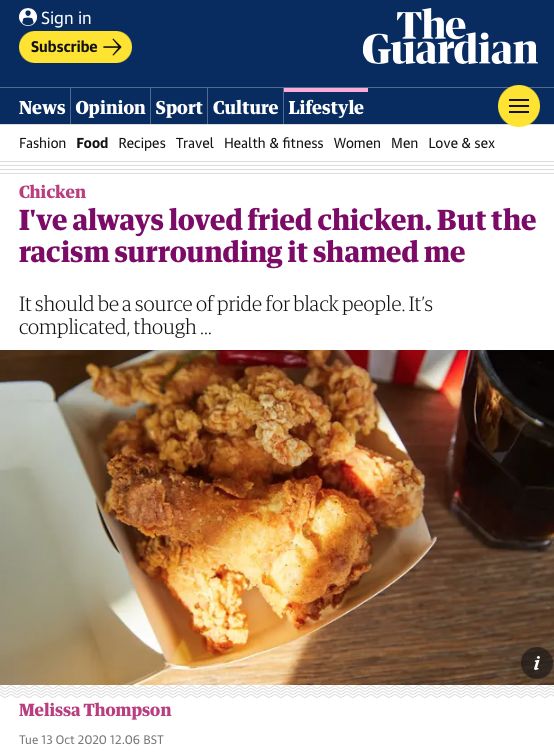 If you enjoyed reading this article from Tom Winnifrith, why not help us cover our running costs with a donation?