We have now lived at the Welsh Hovel for almost 21 months and as we renovate it, still there are packing boxes either unopened or only partly opened all over the shop. Some of those boxes include items I had kept in storage since 2012 and had quite forgotten that I ever owned.
Now the Mrs is a townie. She has never, until now, lived outside of a big city. And thus in moving to the boonies she had understandable concerns. Having watched the BBC Countryfile programme, she was aware that folks in villages often dressed up with pillow cases over their heads and burned crosses in the square and so she would only be safe walking in a BAME only hiking group. But the Mrs knows the BBC is 100% fake news so her real concern was how to get a latte or an expresso out here in the sticks.
Now as it happens, there is a place selling lattes just 350 yards from the Welsh Hovel so she is greatly reassured but given the determination of Welsh First Minister mad Mark Drakeford to bankrupt every cafe and restaurant in wales with his bonkers lockdown policies, she was starting to panic. Luckily we discovered, hidden in a box, this machine to make coffees at home.
It was given to me by my staff 13 years ago as a 40th Birthday present and, quite amazingly, it still works. The Mrs is reassured. Now, for my next challenge, I must explain to her that walking through mud is not a life-threatening experience.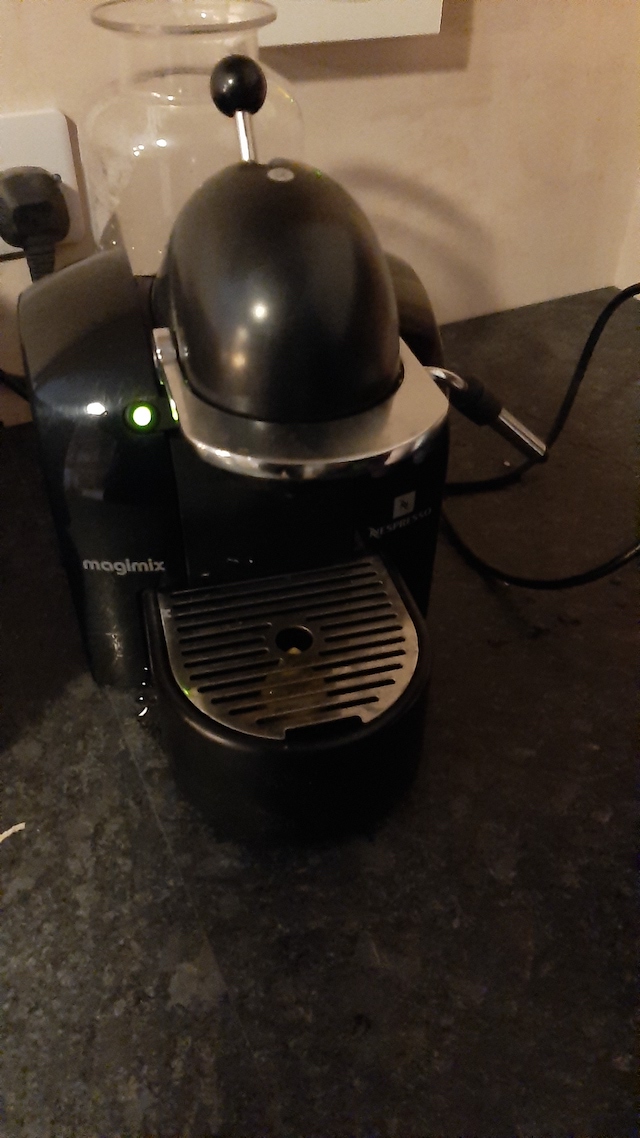 If you enjoyed reading this article from Tom Winnifrith, why not help us cover our running costs with a donation?