So far I have done the easy bit, the hard yards come in about ten days time. But this is a big harvest. For cultural reasons – the Mrs being of Indian descent – we use quite a bit of garlic and onion in the cooking here and if I have got this right we will not be heading to the shops for supplies all winter.
The onions almost filled one of the wood baskets and have now been laid out to dry along with the garlic in what is my food office. That is to say it contains the freezer, provided by my father-in-law, which is increasingly full of frozen French and runner beans and spinach. And also the second tranche of winter vegetables. The first tranche is planted and under netting but has been attacked by caterpillars who can get into the netting. Each day I inspect and kill at least one such creature so the yield will be reduced. Batch two of sprouts, cabbage and cauliflower will be transplanted into individual pots next week but will only go into the ground outside when the colder air sees the caterpillars disappear.
My Irish neighbour E insists that by Christmas the shops will be empty, largely as a result of Brexit. If indeed this is the case, and I have my doubts, we will be well provided for here in a vegetarian sense. I did suggest to the Mrs that we buy two chickens now, while we can, and rear them as emergency Christmas fare but she thinks that would be inhumane whereas buying meat froom Tesco is not. So the Yuletide feast may be limited in the meat department if Project Fear ambassador E is correct. Which, of course, he is not.
I digress somewhat. What I dread is stringing the onions and garlic onto threads to hang up. I have watched video after video made by the sort of annoying folks who make it all look so simple. But I suspect that this is not the sort of thing that I will do well at. My efforts, if not too cack-handed, will appear here at a later date.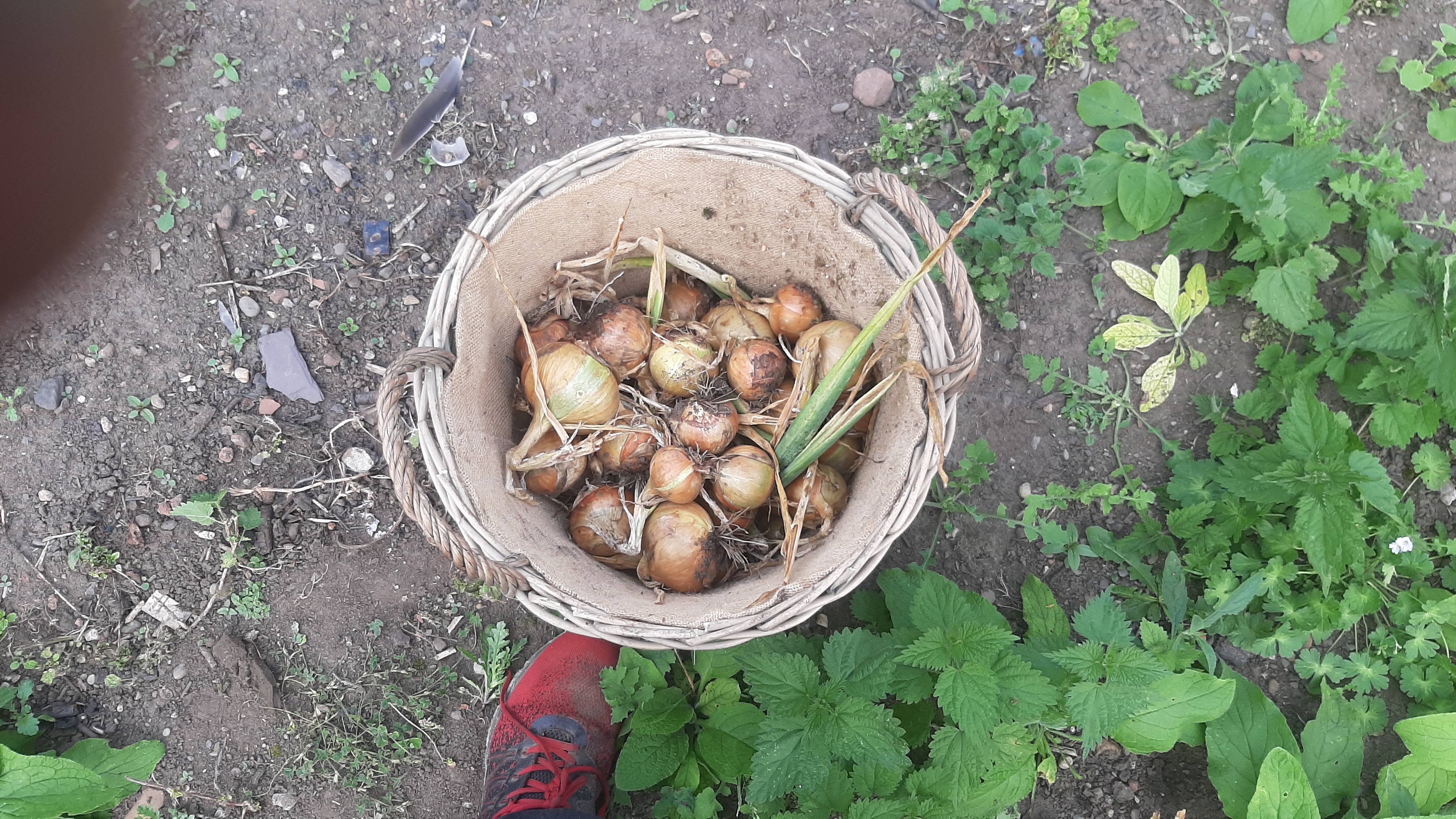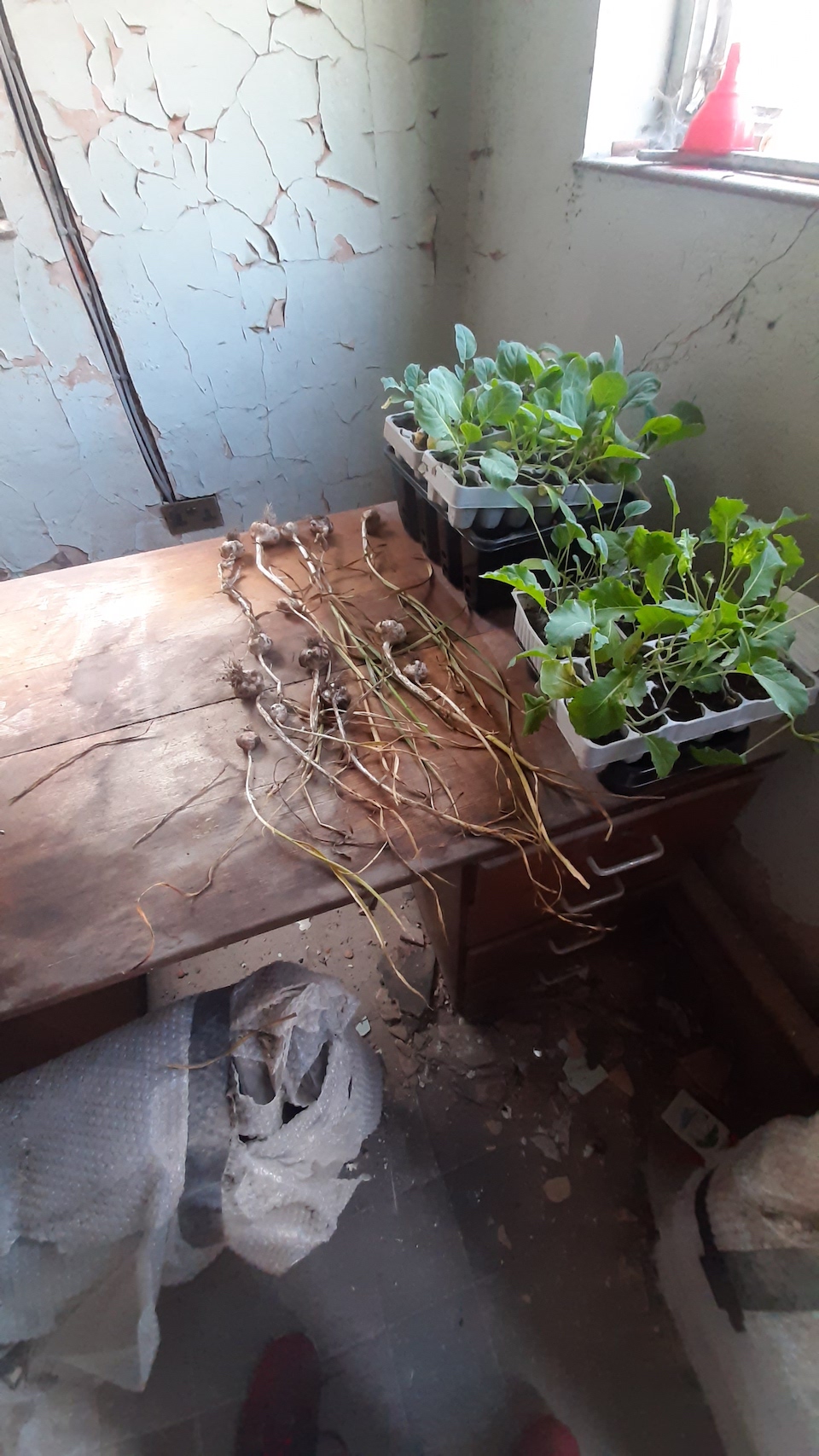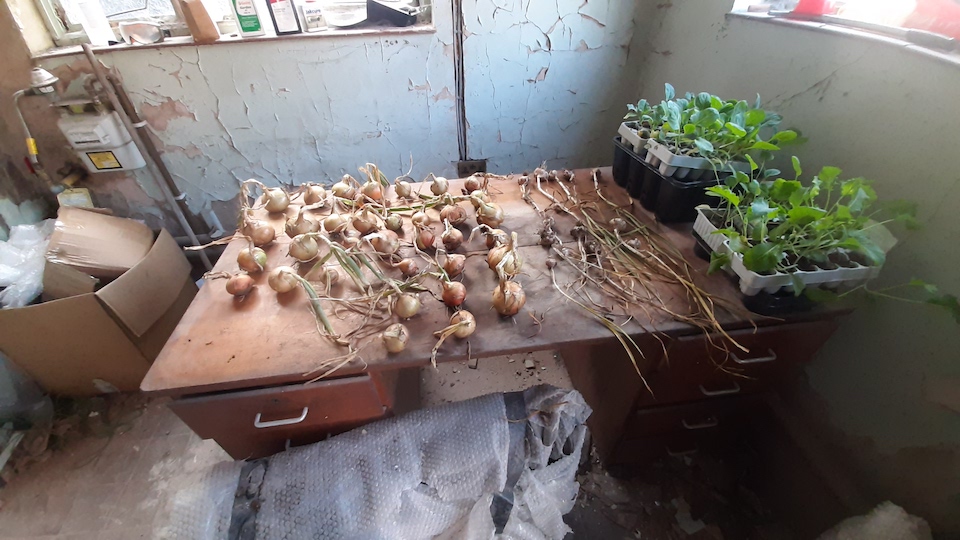 If you enjoyed reading this article from Tom Winnifrith, why not help us cover our running costs with a donation?