Lib Dem
1030 days ago
This week has seen our beloved Home Secretary Priti Patel do what she does best: annoy folks on the left. And also what she does less well, that is to say remove undesirables from this land. Priti attempted to deport 50 folks who were Jamaican nationals and had been convicted of a range of very serious crimes including rape, murder and child abuse. Who on earth would want a convicted paedophile carrying the passport of another nation hanging around in the UK? Step forward 50 Labour and Lib Dem MPs and an array of celebs. Among them, Lib Dem Daisy Cooper.

1098 days ago
Although term for Oxford University students does not start for a couple of weeks, daughter Olaf paid a visit yesterday to check out her accommodation for the second year and to meet up with pals who were already up. She reports back on a city which today would give George Orwell an idea for a sequel.

1530 days ago
I have already explained in great detail how the accounts of St James House (SJH) run b y Lib Dem grandee Lord Tim Razzall, breach IFRS all over the shop and need to be restated. The company's advisors say they are considering this. While they consider here is another howling and material error for consideration

1538 days ago
Lib Dem grandee Lord Timmy Razzall may have changed the name of Boxhill to St James House (SJH) but this company which has been mired in so much corruption and fraud remains an uninvestable uber dog even by the standards of  the AIM casino. Results earlier this week were covered in bearcast yesterday but perhaps merit further scrutiny. They are shocking, breach IFRS on numerous counts and quite simply aim to decieve. Nomad Allenby should be walking.

1713 days ago
I have commented before on the champagne socialist, Tuscan castle dwelling, Guardian writing, hypocrite Polly Toynbee thinking, each time, that the poisonous old windbag had reached a new depth of liberal depravity and surely she could sink no lower. And then, each time, £300,000 a year Toynbee sinks lower.

2210 days ago
"The grooming of girls in Newcastle is not an issue of race – it's about misogyny" says Labour MP Chi Onwurha in today's Guardian. She continues "What's worse, rape or racism? I found myself posing that question after the Operation Sanctuary investigation was finally made public, revealing horrific abuse of girls and vulnerable young women in Newcastle." What follows defies belief.

2304 days ago
Everyone, including me, called the French election right, but I was one of very few who predicted a Trump win in the US. For my hat-trick I am now having a stab at forecasts for the UK General Election on a party by party basis. But first just a few general observations before I go onto what will be a night of triumph for the Tories.

2315 days ago
Radio station LBC yesterday fired right wing loudmouth Katie Hopkins. I don't agree with a lot of what the Daily Mail columnist says but quite a few folks do. She is outspoken and a hate figure for the free speech hating intolerant liberal left. Over in the US comedian Tim Allen saw his long running hit show Home Improvement canned two weeks ago by ABC. Other less popular shows have not been axed. But then Tim is that rarity from Hollywood, a Republican and a Trump supporter to boot. Hollywood rejoiced at Tim's downfall.

2326 days ago
Online virtue signalling liberal pests Avaaz claimed credit for Macron's victory but said they were robbed by the Trump triumph. That was really a win for them too. Now the virtue signallers are going for a hat-trick of wins and have turned their attemntion to the British Election where threy plan to stop the wicked Tories. Indeed they have contacted me about my vote in Bristol East. Sadly their maths makes those of Dianne Abbott look like Einstein. The snowflakes write:

2442 days ago
The Democracy hating Lib Dem MP Alistair Carmichael opined on last night's Question Time that the Tories wanted to make the UK outside of the EU a low tax low regulation "Singapore without the sun". As the fat oaf sat back smugly smiling at his own wit, the lefties in the audience lapped it up and applauded his pithy vision. But has this poltroon actually done a fact check or does he assume that folks out in Asia must be poorer than we whities here in Europe?

2491 days ago
There is nothing wrong with a bit of toff bashing now and again. The sorrow of seeing an airhead Lib Dem win the Richmond Park by-election was softened by the fact that the defeated, sort of, Tory was the slippery posh Cameron type twit Zac Goldsmith. But even in what is deemed a "post-fact era" it helps to er..get your facts right when lambasting those born with silver spoons emerging from every orifice. 

2526 days ago
Film maker Ken Loach is estimated to be worth £5 million as a result of a lifetime of making incredibly boring and sanctimonious films attacking rich people. Hypocrisy is his middle name and as he plugs his latest movie which shows how poor folk are exploited by our fascist benefits system the old windbag appeared on Question Time last night. True to form he was as mad as a next of snakes.

2534 days ago
God only help me but I am watching Nick Clegg on the Telly and I find myself agreeing with him. Not once but twice in ten minutes. This is a first and almost certainly a last.

2725 days ago
It emerged last night that Tory MP John Whittingdale, now the Culture & Media minister, had a sexual relationship with a hooker before he became a minister. This has now prompted almost everyone involved in the sordid affair and everyone commenting on it, notably former MP Dr Death, Evan Harris, who now speaks for the odious Hacked Off body to spout complete drivel.
Four newspapers, that is to say three tabloids and the little read Indescribablyboring, knew about the affair but chose not to print details. They did so as they discovered about the relationship just after Leveson and were thus terrified of being bashed about intruding into the privacy of the MP, who was not married and did end the affair after he discovered he was dating a call girl. 
That was a bad call by the press. Prostitution

3507 days ago
I have noted before that Oxfam is a charity not fit for purpose – it really does spout nonsense on a monumental scale. The latest clanger came on BBC Radio Oxford earlier this week – the link is here and the outbursts start at about even minutes in.
The Oxfam spokeswoman was one with two very stupid women – one from UKIP and a Lib Dem. Needless to say the Lib Dem woman agreed meekly with everything the Oxfam loony said. The UKIP old bag was again saying that the UK foreign aid budget should be diverted to help deal with UK floods. I have note before (HERE) how this is errant wolf-whistling economic claptrap. But her idiocy was easily surpassed by the Oxfam old trout.
She started by saying that the UK had plenty of cash to spend on the floods, after all Call Me Dave says "money is no object." When a country has a deficit of £100 billion that is patently not true but if our PM (who is meant to be a conservative) is a Money Tree believer one cannot really be surprised that the deluded lefties of Oxfam are also Money Tree worshippers.
But then it got worse. Oxfam says that since 2008 UK bankers have received bonuses of £70 billion which is about £10 billion more than we have spent on foreign aid) so the UK bankers can afford to pay. Where to start

3554 days ago
I stumbled on this video today where Tory MEP Dan Hannan, who is easily the cleverest Tory going, puts three Euro-loons (headed by the almost comical Lib Dem MEP Sir Graham Watson) utterly to the sword. This is a breathtakingly good indictment of the Evil Empire.



 

3616 days ago
It is almost the 5th of November and as such it is apt that we think again of our lords and masters the Right Honourable Members of parliament as they slave away tirelessly working on behalf of us. And that brings us to Ed Davey, a Lib Dem MP and an Energy Minister – indeed the man who headed our45 person delegation flown out to the most recent conference on how to cut carbon emissions to stave off global warming.
It has emerged this weekend that Davey gets his own energy bills paid for by the taxpayer as do almost half of MPs. Better still he claims more in expenses to cover the cost of renting a constituency home than it would cost to buy the house on a mortgage. Heck – that is value for money. As it happens Davey represents a London seat so why the fuck should taxpayers have to pay for any home of his at all?

As a bonus the taxpayer also pays rent on a constituency office for Davey. And a director of the company from whom the office is rented is er…his wife.
This is all perfectly legal. But does it make you think that we are "all in it together?" Austerity is for little people…it does not apply to the political classes. As such I ask for your captions for the picture below in this week's Ed Davey MP edition. Please post away in the comments section by Friday at 9 AM.






For what it is worth my entry is:

3728 days ago
Have the MP's awarded themselves the pay rise they need to stop them stealing on expenses/retain the best talent? I have lost track. But nothing seems to change with the political classes. And so I read today that James Palumbo, the founder of the Ministry of Sound is to be made a Lib Dem peer having given the party £500,000 (or half a Bernie).  Of coure all political parties play the same game and I am sure that this can be justified. After all his Dad is a Lord and what with cocaine being found in nine loos at the Houses of Parliament last week a night club boss will feel right at home there.
Anyhow please supply your captions for this picture in the comments section below.

For what it's worth my entries are:

"We are different from the old parties...we are here to change the corrupt established way of doing politics"

or

3764 days ago
Sleazebag Tory Patrick Mercer MP has been caught on camera taking bribes. He is a crook. A common criminal. And yet while resigning the Tory whip he says that he will "do the honourable thing" and remain as an MP until the next election, collecting a full pay & perks and then he will stand down to collect a full pension. Does this make you happy?

Before the last election there was a lot of talk from politicians about recall – the idea that if your local MP was caught taking bribes or having an affair with Rebekah Brooks ( most folks in London seem to have one stage or another) the voters could effectively boot him out. Oddly once the swine returned to the Westminster trough there was rather less talk of this.
But Mercer is more than a common thief he is also a bigot as this video shows. His references to a "bloody Jew" are offensive and mark him out as an A1 prize bigot.  Naturally though when Lib Dem and labour MPs and Lords have also made blatantly anti-semitic remarks and got away with it nothing will happen. Had he said " bloody Moslem" maybe it would have merited more attention.
Once again the sad fact is that in 2013 Britain, anti-semitism is the socially acceptable form of racism.
And in 2013 criminal bigoted men are still allowed to sit as MPs.
Once again I despair.

3767 days ago
The industrial tribunal concerning Tory MP  Mr P, Mrs P and their former lesbian housekeeper gets better and better. I am praying intensely that the housekeeper wins as this is a real corker if true.  Naturally if she does win Mr P will do the "honourable thing" like bribe taking Patrick Mercer (Con) or pervert Lib Dem MP Mike Hancock and ….carry on in Parliament claiming full pay and perks.
As you may remember the live-in housekeeper is suing for unfair dismissal claiming Mr and Mrs P sexually harassed her and wanted a threesome.  You can read about that on this website here
Life in the P household sounds pretty highly charged. Mr P says that the lesbian housekeeper was in the habit of sunbathing naked. He does not seem to have minded as this went on for a long time. Meanwhile the housekeeper insists that Mr P would frequently walk around the house visible to both Mrs P and the domestic staff completely naked.
Back to basics, sleaze, the mid 1990s or is it 1963?

3849 days ago
In 2009 Lord Ahmed, a Labour peer was sent to prison for just 12 weeks ( but served just 16 days) after he smashed into a stationary car, having sent a series of text messages while driving his Jaguar on the M1 at 70mph. The other driver died.  Personally I regard that sentence as a joke. 16 days for killing someone because you were driving recklessly? I would have been thinking in terms of years.
But Lord Ahmed thinks that he was hard done by. In an interview given a year ago on Pakistani TV, which cropped up this week the total shit said that he was given a harsh sentence  only because of a conspiracy by Jews  "who own newspapers and TV channels". The judge, he added, had been specially chosen because the Jews wanted to punish him for supporting the Palestinian cause.
This murder trots out the sort of nonsense you might expect in the Protocols of Zion, he pedals lies in a way aimed at inciting hatred against Jews and the Labour party is okay with that? To be fair it has suspended him but if he did indeed say this then Labour must either boot him out or it too is signing up to what is just unacceptable.
The problem is that in deluded lefty circles anti-Semitism is cool. Not the sort that denies the holocaust. It is not yet acceptable to pretend that Auschwitz did not happen when munching your bruschetta in Islington. But David Ward MP (Lib Dem) is still a member of that party despite saying that the holocaust was comparable to the situation in Gaza. As I have noted before that trivialises the greatest act of genocide of the 20th Century (if not all time) and is just abhorrent.
The left collectively has a choice. Either it decides that it is fine to bait the wicked Jews, incorporates the Protocols of Zion into 2015 manifestos and states that trivialising the murder of 6 million men, women and children is fine. Or, it shows a genuine commitment to an equality and nondiscriminatory agenda and tells folks like Ward and Ahmed that with their views they have no place in British politics.
They will not. The Lib Dems and Labour will fudge the issue. Too many of their core supporters loathe Israel with a passion. And too many of that number extrapolate that into a loathing of with wicked Jews which involves spouting conspiracy theories and hatred as if they were discussing the weather or whether West Ham will defeat Chelski this weekend.

3855 days ago
The people of the Falkland Islands will this weekend be allowed a vote on whether they wish to stay British or become Argies. How novel, folks being allowed to decide from where they are ruled? I doubt it will ever catch on back in the UK or not at least until 2018 or whenever.
Some people like the President of a nation built on the principle of self-determination back in 1776 (I refer to President Obama) do not care about the result and want the UK to start talks with the bankrupt imperialists of Argentina anyway.  I guess Obama is a clued up on democracy as he is on economics. 

For what it is worth my caption is:  

"Once again the Argies get that sinking feeling as the Falkland Islands referendum results come in"
If you can come up with anything better please post your entries in the comments section below.
Last week I served up two photos. The first was of Lord Rennard preparing to interview Lib Dem candidates for Parliament and the second was of a man who cannot remember anything bad and will be looking for a new job in 2015.

3863 days ago
There is only one story this week: when did Nick Clegg know that his leading party official not only looked like Jabba The Hut but, allegedly, shared his views on career advancement for women.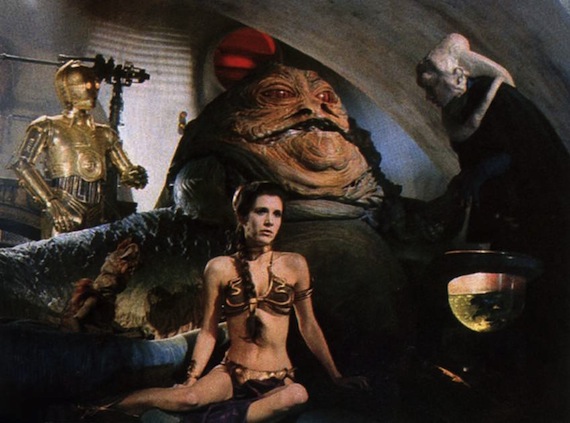 My caption for this one is: So Princess Leia how would you like to be a Lib Dem MP?
And so in honour of this episode and to win a Chris Huhne Liar! Criminal! T-shirt I ask you for captions to the picture below.
Remember that you can also buy the Chris Huhne special T-shirt as well as a "Justice 4 the Sefton 2" T-shirt, mug or hoodie exclusively at our online store.
For what it is worth my caption is
"Salesman: Sir, If you want to fit in the entire Parliamentary Lib Dem party after 2015 you will need to buy the 4 seat model"
Or alternatively:
"Chris wanted you to look after his car whilst he is off the road and says do not worry about speed cameras he knows a sure fire way to get around the system""
If you can do better post your entries in the comments section below.
Last week I asked you for captions for this picture of the Horse belonging to queen welfare scrounger Heather Frost .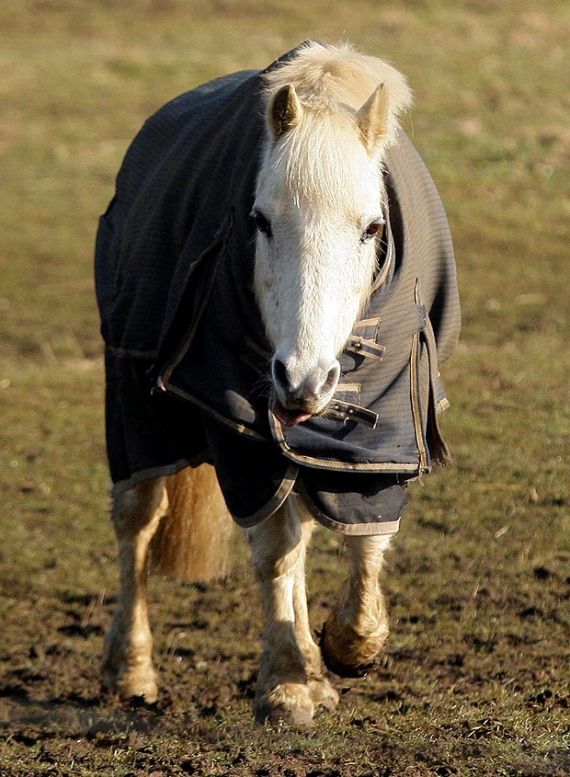 3888 days ago
To celebrate the news that Lib Dem MP and windfarm and all round global warming nutter Chris Huhne is now officially a liar and a criminal we offer you the chance to treasure this moment with a new line of T-Shirts, mugs and hoodies available for immediate delivery in a range of colours.

All are available exclusively from our online store allowing you to celebrate the demise of this EU loving, global warming freak and liar and criminal.
You can place your orders for all these items here.

3888 days ago
Windfarm and general all round global warming nutter and Lib Dem MP Chris Huhne has for months protested his innocence on the charge of perverting the course of justice – that is to say getting his ex wife to take speeding points for him. Today he has pleaded guilty in Court. So Huhne is not only a liar but will very shortly be a convicted criminal too and, fingers crossed, heading off to gaol. Given that during his period of procrastination and lies he has continued to claim MP's expenses might this multi millionaire now be required to pay them back? I doubt it. Does he get an MP's normal payoff? I expect so.
And now we face a by-election in Eastleigh, formerly a Tory/Lib Dem marginal. It is hard not to see the Lib Dem vote collapsing given that they are nationally hated and the circumstances of the contest. In that part of the world Labour is about as popular as the late Jimmy Saville and so UKIP will be licking its lips. There is no threat of "letting Labour in" by voting UKIP in this one-off contest. One imagines that the traditional Tories of Eastleigh are not exactly enthused by the tone of Call Me Dave's conservatism. And so this may be the day. The odds have to be on a result of Conservative, UKIP, Lib Dem, Labour and then the assorted loons, but you never know. I would imagine that round at UKIP headquarters the excitement is tangible.

3889 days ago
The EU has announced that it is to spend £2 million "monitoring" twitter and other new media outlets in the run up to the 2014 European elections. Of this around 40% will not come from existing budgets in the Evil Empire's Ministry of Truth but is new cash, part of the EU budget increase. The aim of this is explicitly to counteract Euroscepticism. In other words the EU is pissing away your cash to monitor folks like me who write and tweet stuff pointing out what an inefficient, misguided crook factory this edifice is. The stated aim is in persuading voters not to listen (and I presume vote UKIP or for other sceptical parties in Europe) but to "see the light" and vote for Eurofanatics (i.e. Labour, Lib Dems or Call Me Dave's Tory party).
I quote from a document produced by the Evil Empire:
"Particular attention needs to be paid to the countries that have experienced a surge in Euroscepticism…Parliament's institutional communicators must have the ability to monitor public conversation and sentiment on the ground and in real time, to understand 'trending topics' and have the capacity to react quickly, in a targeted and relevant manner, to join in and influence the conversation, for example, by providing facts and figures to deconstructing myths."
But what is a myth? The EU tried to tell us that the bent banana directive was a myth until it was shown to be true. Would it say that my statement "The EU is the world's largest donor of foreign aid and much of this cash is wasted or stolen" is a myth?

3950 days ago
The Guardian has announced that it is to sell the 50% of AutoTrader that it does not own for £600 million. This is the part of the group where revenues are growing, which makes profits, which people want to read and which could be described as the "family silver" as opposed to the newspaper itself where sales are falling , losses are made, where Polly Toynbee et al produce unreadable piffle and which can be described as "offensive crap."
The Guardian is, as you know, very keen on evil capitalists, scumbag rich people, Tories and other untermenschen paying more and more tax. It also takes great steps to ensure that it pays as little tax as possible. So on this windfall gain of £600 million what rate of tax do you reckon the Grauniad will pay?